FogNDroz Vape Shop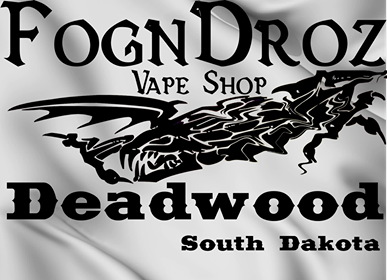 FognDroz is a hybrid vape store model currently serving the greater Deadwood, SD area. Our store merges pop culture, trendy novelty items, and a unique atmosphere to promote the vape industry in a positive light. We aim to educate our customers, as well as serve their unique needs. Doing so encourages an active, healthy, and fulfilling life style free of the dangers of harmful combustible cigarettes.We embrace this lifestyle fully by offering an alternative to traditional cigarettes, and sources of nicotine.
We offer a no judgment and community friendly environment. Our lounge area will have vending machines, games, TVs, and seating open for any client to utilize and gain a sense of community. Cigarette Smoking is not allowed on premises. Vaping however is encouraged.
Company goal:
Our goal is to offer a solution to finally ditch the conventional smokes. Through education, community, and support this goal is finally attainable. We provide this service while maintaining a positive balance sheet that takes money out of the pockets of big tobacco and puts it back into the local community. All of this is done In compliance with city, state, and federal laws/ordinances.
Target Audience:
We employ a strict ID Policy and do our best to discourage new users from ever starting. We even offer vape juice that contains 0% nicotine. Other Policies include but are not limited to:
• No sale without valid photo ID
• Must be 18 years of age or older to enter
• anyone appearing under 40 must present valid photo ID
Our target audience is 18-45 year olds. The bulk being disproportionately male as they make up roughly 68% of clients.
470 North Main Street, Suite V, Deadwood, SD 57732