Trial of Jack McCall – Masonic Temple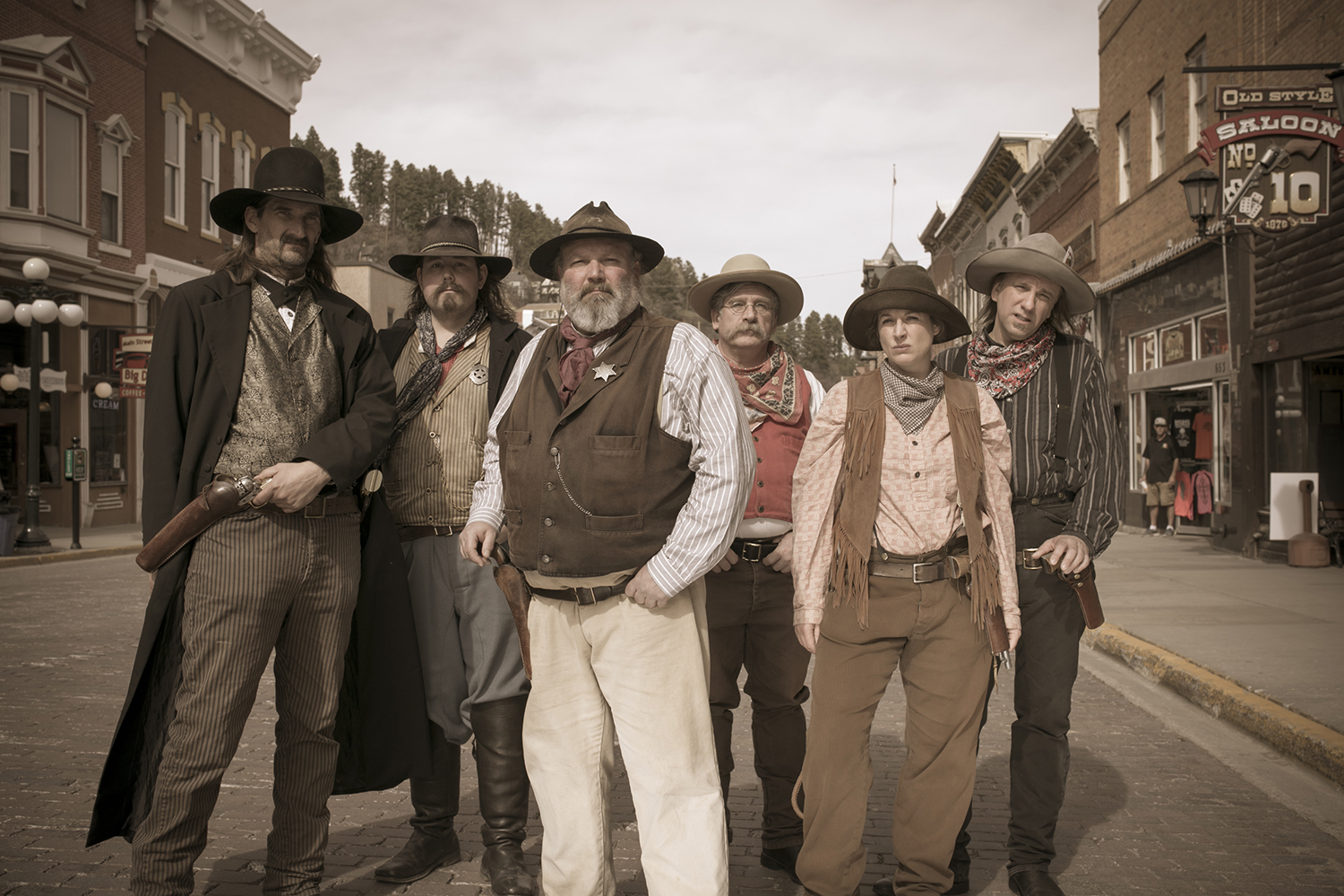 Trial of Jack McCall – 8pm, Monday through Saturday! 
During the summer: Six nights a week (no show on Sundays) – Memorial Day weekend through Labor Day. Witness the infamous trial of the man who killed Wild Bill Hickok. General admission for Trial. Street shows are free.
1:45 – True Tales of Deadwood – Under the portico at Tin Lizzie Gaming Resort
2:00 – SHOOTOUT! The Strange Tale of David Lunt – In front of Tin Lizzie
2:30 – A Rootin' Tootin' Card Game for Kids and Old-Thyme Musical Show – Both shows in front of Mustang Sally's (center of Main Street)
3:30 – Dr. Stan Dupt's Travelin' Medicine Show" – It's hilarious Old West fun! – in front of Mustang Sally's
4:00 – SHOOTOUT! Showdown on Gold Street – Exciting, true history in front of the Celebrity Hotel & Oyster Bay
4:30 – Old-Thyme Hoe Down! – Acoustic melodies of the Old West. Indoors, inside the Bullock Hotel
5:45 – True Tales of Deadwood – On the steps of the Franklin Hotel
6:00 – SHOOTOUT! The Boone May/Prescott Web Altercation – Amazing, true Deadwood history colorfully comes alive in front of the Silverado-Franklin Hotel
7:35 – The Historic Capture of Jack McCall – In front of the Saloon No. 10
7:50 – Old-thyme Musical Show – Don't miss this hilarious, old-thyme musical prelude to the world-famous "Trial of Jack McCall" – inside the Masonic Temple
8:00 – Legendary Trial Of Jack McCall – Inside the Masonic Temple. The internationally renowned, longest running, Old West stage show in the world! "Trial" prices: $6.00-adults, $5.00-seniors, $3.00 children ages 5-15 – Advance tickets are highly suggested but usually not a necessity.
STAGECOACH RIDES!
May 25 – September 2, Monday, Tuesday, Wednesday, Friday and Saturday
(No Stagecoach on Sunday or Thursday) 1:00 p.m. – 6:00 p.m.
Adults $10, Children $5 (ages 3-12). Limited seating.
*During special events some Deadwood Alive Shows and Stagecoach rides are not offered.
Stagecoach Rides pick-up location is on Historic Main Street across the street from the Wild Bill Bar and Oyster Bay from 1:00 PM – 5:00 PM (last ride 5:30 PM); Monday – Wednesday and Friday – Saturday (no stagecoach on Thursday/Sunday). Tickets are available at Deadwood information locations and by calling 1-800-344-8826.
The shooting of Wild Bill is held daily inside the Saloon No. 10 at 1:00 p.m., 3:00 p.m., 5:00 p.m., and 7:00 p.m.
PLEASE NOTE: FROM JUNE 30 – AUGUST 2 ALL MAIN STREET SHOWS WILL BE IN FRONT OF THE SILVERADO-FRANKLIN AT 709 MAIN STREET. THERE WILL BE NO MAIN STREET SHOOTOUTS OR TRIAL OF JACK MCCALL DURING THE WEEK OF THE RALLY.
The schedule is modified or suspended during special events that require street closures including: Wild Bill Days, the Sturgis Rally (August 3 – 13) and Kool Deadwood Nites (August 22 – 25). For detailed information visit: http://www.deadwoodalive.com/daily-activities/street-closures
For more information email andy@deadwoodalive.com.
715 Main Street
Deadwood, SD 57732