Tea and Tour of the Historic Adams House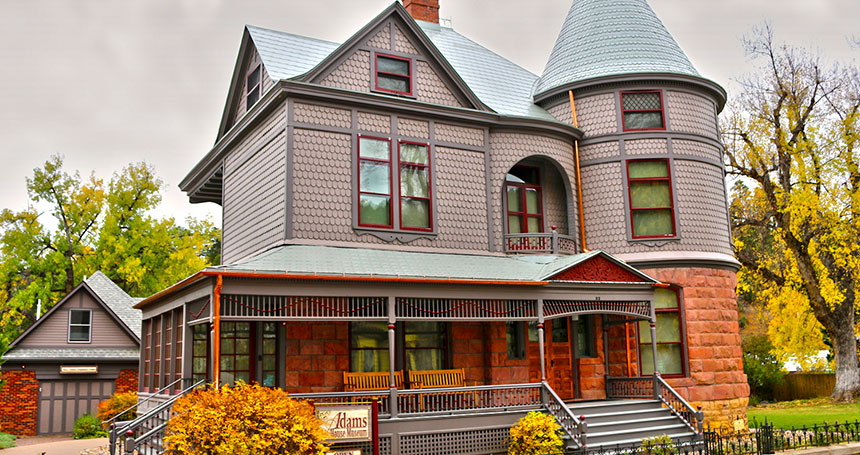 The Tea and Tour of the Historic Adams House provides a glimpse into Deadwood's past as a tour guide dressed in elegant 1920s apparel escorts you through the home where two of Deadwood's influential founding families lived. The meticulously restored 1892 Queen Anne-style home with original contents chronicles Deadwood's transition from a raucous mining camp into a prosperous and technologically rich city. The Victorian home was built by pioneer businessman Harris Franklin, complete with stained glass windows, thoroughly modern 19th century plumbing and electricity, hand-painted canvas wall coverings, and telephone service. W.E. Adams purchased the home in 1920, and after his death in 1934, Adams' second wife, Mary, closed the doors. Visitors are treated to tea and cookies, only available through this tour.
Cost: $15 pp     Minimum: 6 │ Maximum: 20
Approximate length: 75 minutes
Call (605) 722-4800 to book this tour.
This tour requires walking, long periods of standing and navigating stairs. Must book 48 hours in advance.
22 Van Buren
Deadwood, SD 57732