Walking 3 Chuckwagon Suppers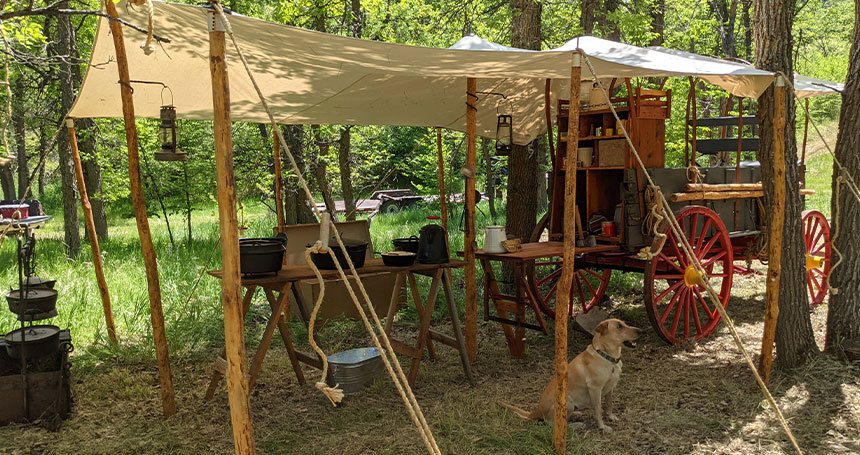 Walking Three Chuckwagon Suppers operate out of the Elkhorn Ridge Resort where participants experience an authentic Old West experience.  Activities include horse drawn-wagon rides, camp-fire cooking in Dutch ovens, and the stories and tales of the Black Hills Gold Rush. This all takes place, minutes from Historic Deadwood, under the South Dakota sky in the Centennial Valley on the historic Frawley Ranch – a National Historic Landmark. The experience runs Tuesday through Saturday from Memorial Day to Labor Day. Tickets are $60 per person and must be purchased at the Elkhorn Ridge Resort in advance. Transportation will leave the Elkhorn Ridge Resort Lodge at 4:30 p.m. and will return at approximately 7:00 p.m. After being transported to the historic James Anderson Ranch, guests are loaded on horse-drawn wagons and learn authentic Wild West history will traveling the Deadwood Stage Route. Upon arrival, guests will be served an genuine chuckwagon supper consisting of a sirloin steak, beans, potatoes, and peach cobbler. Drink will include water, lemonade, and cowboy coffee.
Chuckwagon suppers ARE CLOSED FOR THE SEASON but call for catering, in which case, a full refund will be given. Pants and closed-toe shoes are strongly recommended.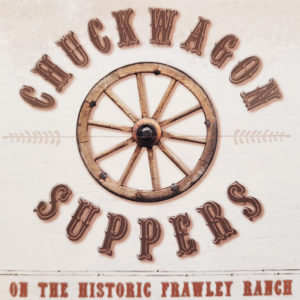 Elkhorn Ridge Resort, US Hwy 85 Spearfish, SD