Normarke Farm Bed & Breakfast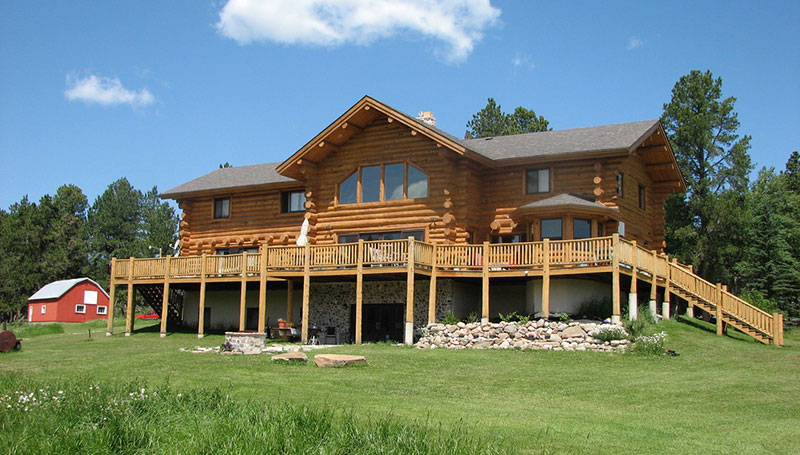 Scandinavian hospitality and lodging at Normarke Farm Bed & Breakfast!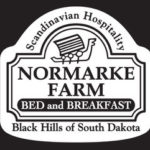 Log inn on 87 acres of forest and meadows, 12 minutes from Deadwood.
Full gourmet breakfast. All rooms with private baths.
Guest common areas include sauna, laundry, kitchen, family room and 80 foot deck.
Scrumptious hot breakfast, fishing on site, hiking on site, winter sports/biking on site and nearby.
Minutes from all Northern Black Hills attractions like: fishing, hiking, golfing, horseback riding, Deadwood, Lead, Terry Peak and snowmobile and off-road ATV trails and rentals.
Close to major Black Hills attractions: Spearfish Canyon, Sturgis, Mount Rushmore, Crazy Horse, Custer, Hill City, Custer State Park and Devil's Tower
Small meeting facilities.
Normarke Farm Bed & Breakfast is Norwegian for the "woods to the north".  This rustic and majestic log cabin escape is in the Northern Black Hills just 20 minutes from the charm and wild west history of Deadwood including the gold rush of the 1870's that put Deadwood, South Dakota on the map. Its cobble stone streets echo the gun fights of yesteryear and the cowboy heritage.
Normarke Farm is a log cabin on a beautiful acreage framed by forest lands and nestled next to a paved road connecting Rapid City to Highway 385 and the rest of the Black Hills. We feature 5 Scandinavian themed rooms – all with private bath, living room with 28 foot field stone fireplace, 80 foot deck for viewing elk, deer, coyotes, turkeys, and Reausaw Lake, guest kitchen, guest laundry, sauna, library, and a family room with Norwegian style wood burning fireplace.
Your morning starts with coffee and tea, while Diane & Jon craft a delicious, gourmet breakfast from scratch from our ever growing repertoire of savory and sweet recipes. Your meal will be complete with fresh fruit, juices, coffee, or tea. Our breakfasts are made to get your day started right and give you hours of energy for the adventures that await you! Come enjoy the beauty, serenity and pristine adventure in the Black Hills!
12203 Nemo Road
Nemo, SD 57759