Creekside Convention Center Weddings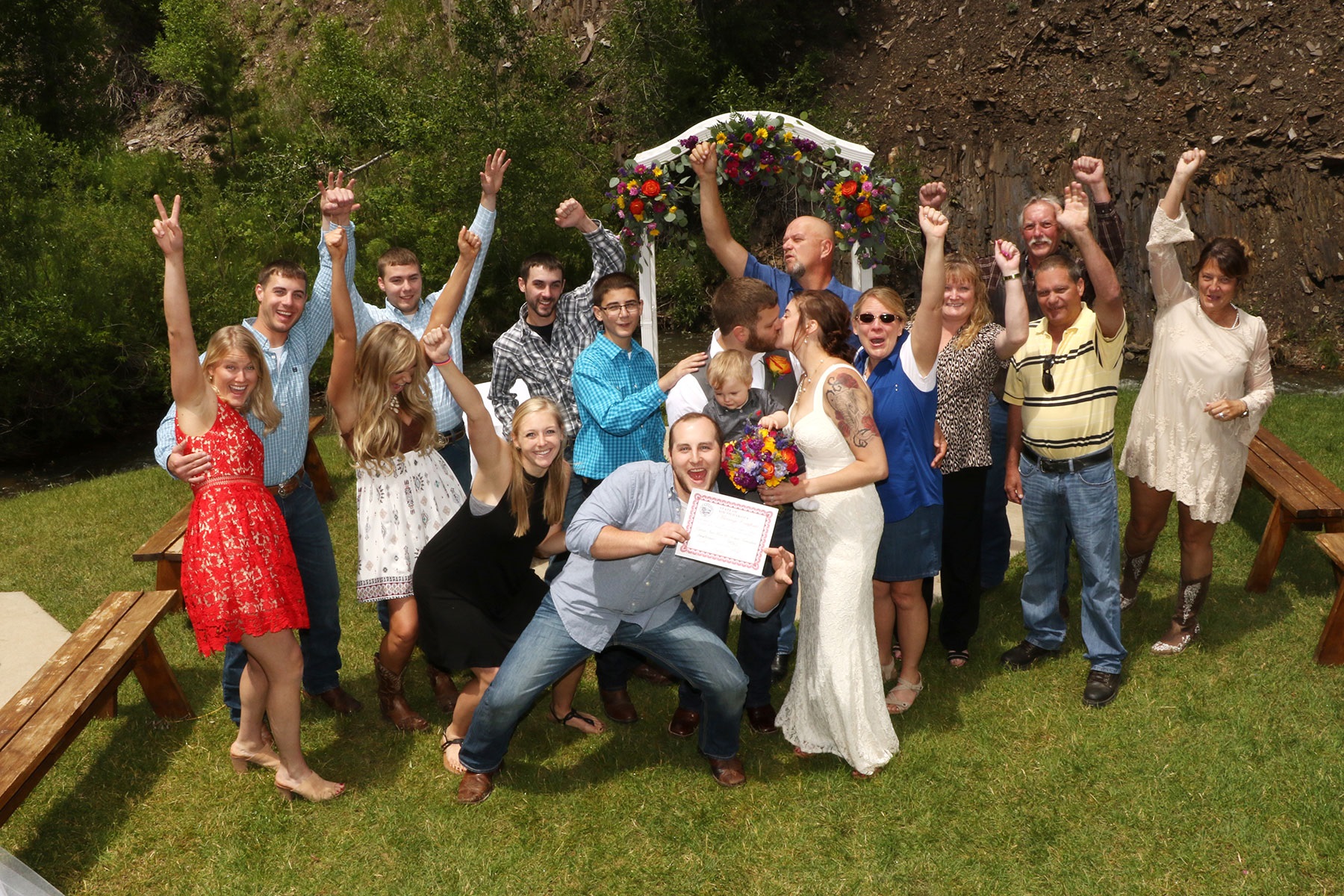 Our award-winning staff is certain to make a once-in-a-lifetime event for you! Deadwood Gulch Gaming Resort is a full-service property with hotel, convention center, restaurant, full-service lounge, bakery and more, which makes it the perfect one-stop venue for all your wedding needs.Deadwood Gulch Gaming Resort offers the only outdoor wedding venue in Deadwood!
Let us help you plan your special day from having the ceremony on the banks of Whitewood Creek to the reception and rehearsal dinners, brought to you by our fantastic catering staff, in our Creekside Convention Center. Our beautiful space will seat up to 120 guests and will include everything that you will need for your perfect day. It features a private wrap-a-round deck with Whitewood Creek streaming by. This location is a must see before making your final decision. We have indoor and outdoor spaces available to fit all your needs.
Photo opportunities are abundant from our tiered deck with the creek flowing by to the slate mountain backdrop! Your guests will enjoy your special day from the patio under umbrellas.
We pride ourselves in taking the stress out of wedding planning, so you can focus on what is important, enjoying your special day. You will have your own wedding coordinator to help with all the details. We have several menu suggestions and do all the catering on-site. Everything is customizable, but we also have packages available to make things easier. We also have a list of some of the local vendors we have come to know and trust that will make your special day perfect. Reception rates include the bridal suite the night of your wedding! Book both the wedding and reception and receive 10% off.
Let our family serve yours. Please call the Sales Department at 605-717-6939 to your special day!
304 Cliff Street
Deadwood, SD 57732