Sacred Mountain Retreat Center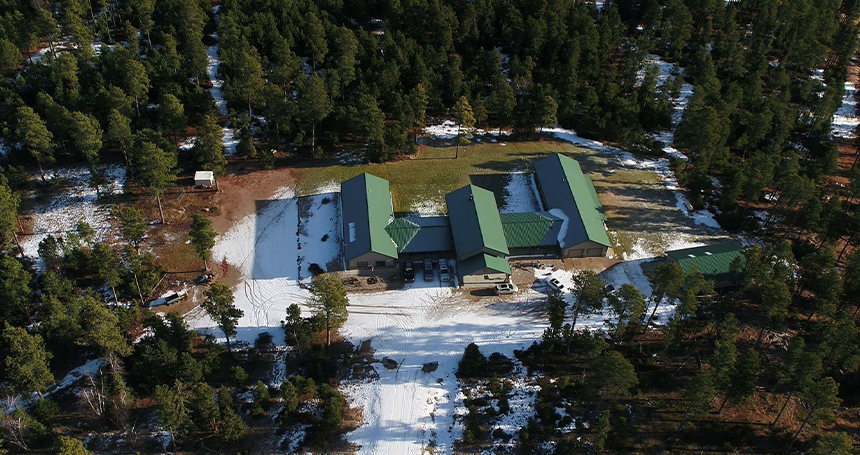 Sacred Mountain Retreat Center brings in people suffering from PTSD, drug, or alcohol abuse for a 7-day program. "As a kid and growing up, we loved the Black Hills," said Founder and President of Sacred Mountain Retreat Center, Jerrid Geving. "It's just a neat and interesting place and our slogan is 'where the hills heal the heroes' and I feel there's a lot of truth to that. No one gets turned down, military, first responders, if they'd like to come to the facility, they'll have to go through a little bit of a vetting to see where they fit in," said Geving.
Our 10,000 square foot facility sits on 65 tranquil wooded acres in the middle of the gorgeous Black Hills of South Dakota. Just the smell of the pine trees and warm sun on your face starts to release any stress a person might have. The retreat center boasts 8 comfortable bedrooms with private baths, game room with pool table, tennis table, foosball, and a multitude of games for loads of fun and laughter, our large great room with warm wood burning fireplace offers multiple seating arrangements for more intimate conversations and interaction or we bring it all together for the "big and fun" stories. The large dining hall accommodates everyone with a good home cooked meal from our industrial kitchen.
Sacred Mountain Retreat Center seeks to honor the service and sacrifice of our Nation's wounded, ill or injured Veterans, First Responders, & Gold Star families. We are a catalyst for positive change in the lives of these heroes, we help to eliminate the noise of everyday life and encourage healing through exposure to nature, alternative healing methods, and open communication with our brothers and sisters in arms.
12032 Sacred Mountain Place, Deadwood, SD 57732