August 22, 2022 - August 22, 2022
BACK TO THE FUTURE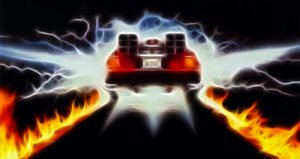 On Monday, August 22nd, Outlaw Square features BACK TO THE FUTURE (1985) on the big screen! Showtime is 7 p.m.
It's FREE to attend, at Outlaw Square – bring your blankets and lawn chairs, take-out food, friends and family – all are welcome!
Monday Night Movie Nights at Outlaw Square are sponsored by Vast Broadband.
Ticket Information
Ticket Information:
FREE EVENT!