May 13, 2022 - May 13, 2022
Tanya Tucker
Tanya Tucker live in concert at Deadwood Mountain Grand.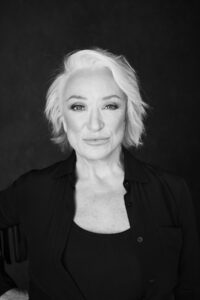 One of the most influential country artists in America will be making a tour stop in historic Deadwood when Tanya Tucker plays the Deadwood Mountain Grand Event Center on Friday, May 13th.
Edgy. Classic. Country. A defining voice of music and a modern-day legend, two-time 2020 GRAMMY® winner Tanya Tucker continues to inspire artists today.
Born in Seminole, Texas, Tanya had her first country hit, the classic "Delta Dawn," at the age of 13 in 1972. Since that auspicious beginning, she has become one of the most admired and influential artists in country music history, amassing 23 Top 40 albums and a stellar string of 56 Top 40 singles, ten of which reached the No. 1 spot on the Billboard country charts.
Tanya's indelible songs include some of country music's biggest hits such as the aforementioned "Delta Dawn," "Soon," "Two Sparrows in a Hurricane," "It's a Little Too Late," "Trouble," "Texas (When I Die)," "If It Don't Come Easy" and "Strong Enough To Bend." Tanya is also the recipient of numerous awards, including two CMAs, two ACMs and three CMT awards. In 2020, Tanya received two GRAMMY® Awards for Best Country Album: While I'm Livin' and Best Country Song: "Bring My Flowers Now."
In the fall of 2020, Fantasy Records released Tanya Tucker – Live From The Troubadour on October 16, the one-year anniversary of Tanya's historic, standing-room only set from which it originates. Tanya was in the midst of resurgent visibility and acclaim generated by her Brandi Carlile and Shooter Jennings produced While I'm Livin' album released two months earlier – so the brief stand in front of the West Hollywood tastemaker crowd took on a palpable air of significance. As someone who's been center stage for more than 50 years, Tanya is donating a portion of the proceeds from the sale of the album directly to The Troubadour.
Tickets for Tanya Tucker go on sale for Deadwood Mountain Grand Reward Members at 10 a.m. Tuesday, February 21st and to the general public at 10 a.m. Friday, February 25th.  They will be available at the Deadwood Mountain Grand Box Office or at ticketmaster.com. Ticket buyers should note that TICKETMASTER is the only official ticket broker for Deadwood Mountain Grand. Beware of third party websites and offers. Both hotel reservations and ticket arrangements may be made by calling 877-907-GRAND.
For more information, visit www.deadwoodmountaingrand.com or call 605-559-1188. To open your free Grand Rewards Center membership and enjoy the benefits of purchasing advance tickets ahead of the general public, bring a photo ID to the Grand Rewards Center counter, located in the Deadwood Mountain Grand Resort Casino.
Deadwood Mountain Grand Hotel, a Holiday Inn Resort is the restored 1906 Homestake Mining Co. ore processing plant that overlooks Historic Deadwood, which features a 98-room luxury hotel, full service restaurants, 210 state-of-the-art casino games, high stakes gaming action including Dale's Sportsbook Bar & Grill, a 3,000 person entertainment and event center and a multi-level parking garage.
Ticket Information
Ticket Sales Start:
February 25, 2022
Ticket Information:
Tickets are available through Ticketmaster and the Deadwood Mountain Grand Spotlight Box Office. https://deadwoodmountaingrand.com/entertainment/?gclid=CjwKCAiAsNKQBhAPEiwAB-I5zTyhUvNTh4Juif_VbPEy_yXF7pSxTO19IAToJxRHh4xilWn_H_mbhBoCYRkQAvD_BwE