June 1, 2022 - June 1, 2022
The Burroughs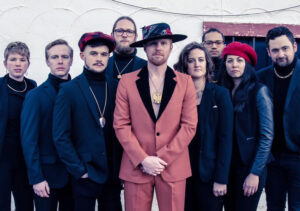 Outlaw Square is proud to present the FREE Wednesday Night Summer Concert Series!!
12 weeks of GREAT national, regional and local groups performing on the Sue Lundberg Memorial Stage
at Outlaw Square from 6:30 to 8:30pm each Wednesday night all summer long (except during Sturgis Rally week).
Plus, Wednesday Night Summer Concert Series nights are open container nights, so you can enjoy your favorite beer or wine
during the show and on Historic Main Street!
Wednesday Summer Concert Series sponsored by Silverado/Franklin Hotel – Hickoks – Deadwood Mountain Grand – Mustang Sally – Oyster Bay/A & B Pizza – Tin Lizzie's
The Burroughs – A great 9-piece band out of Greeley, CO that played the Deadwood Jam last year and blew everyone away!
Ticket Information
Ticket Information:
FREE EVENT!