December 3, 2022 - December 18, 2022
Victorian Christmas Tea at the Historic 1899 Inn
Enjoy a relaxed, yet formal holiday tradition in a refined Victorian mansion with your friends. A variety of delicious homemade cakes, cookies, sandwiches and teas topped with a glass of chilled Prosecco (for those of age). Tea followed by a tour of the Historic 1899 Inn in Deadwood's Presidential District. Off-street parking available.
Choose to attend December 3, 4, 10, 11, 17 or 18. Tea is served at 2pm.
Or bring your group of 6 of more and call for a special date and time of your choosing.
Cost is $28 per person plus tax.
Reservations at least 24-hours in advance are required.
Teas are limited to 10 persons per seating. Children 12 and older are welcome.
605-920-0626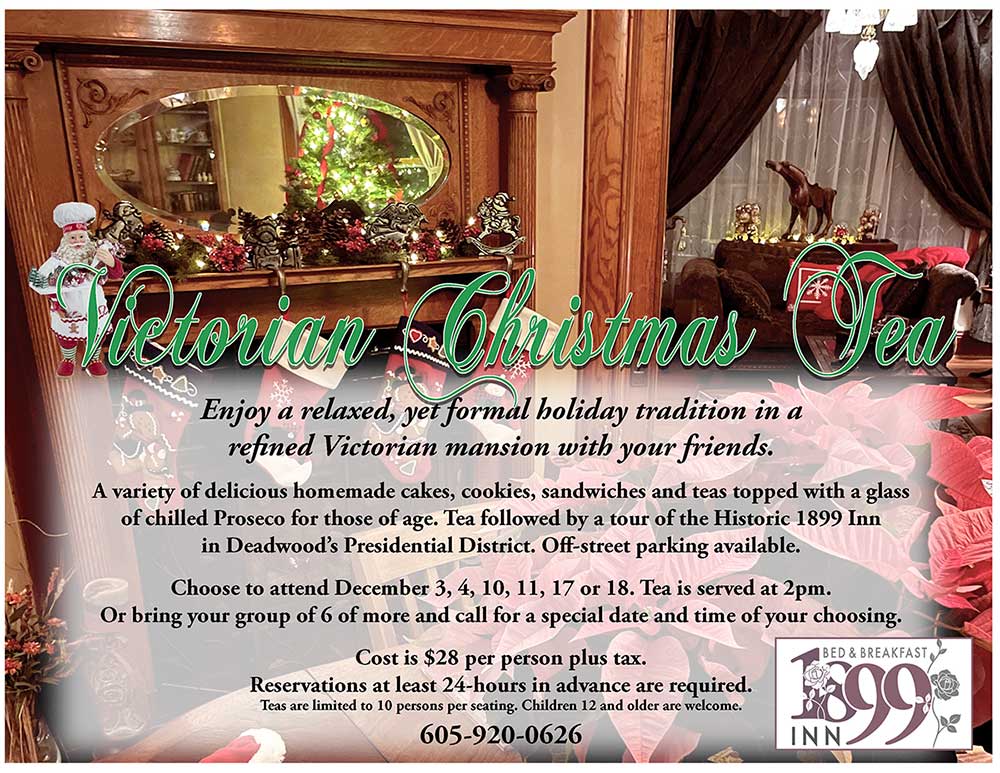 Event Contact Information
Name:
Nyla Griffith
Email:
nyla@1899inn.com
Phone:
605-920-0626