July 13, 2022 - July 13, 2022
Zeona Road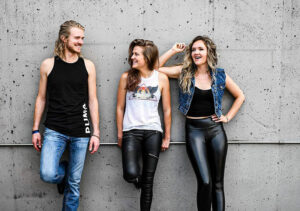 Outlaw Square is proud to present the FREE Wednesday Night Summer Concert Series!!
12 weeks of GREAT national, regional and local groups performing on the Sue Lundberg Memorial Stage
at
Outlaw Square
from 6:30 to 8:30pm each Wednesday night all summer long (except during Sturgis Rally week).
Plus, Wednesday Night Summer Concert Series nights are open container nights, so you can enjoy your favorite beer or wine
during the show and on Historic Main Street!
Sponsored by Hickok's Hotel & Casino.
Zeona Road – Another band playing the Square for the first time but is quite familiar with Deadwood,
looking forward to hearing the Nashville based band who calls South Dakota home!
Ticket Information
Ticket Information:
FREE EVENT!