---
South Dakota's "Back To Normal" Plan
April 28. 2020
Thanks to a strong commitment and respect for the principle of personal responsibility, South Dakotans have dramatically changed the trajectory of our initial COVID-19 projections. With our hospitalization capacity currently at a manageable level, South Dakotans are asked to consider the following steps as we look to get back to normal.
 – Governor Kristi Noem
CLICK HERE to read the plan.
CLICK HERE to read the South Dakota Office of the Governor Executive Order 2020-20, dated April 28, 2020.
---
List below updated at 3:00 p.m., June 5, 2020. This list is evolving. Please check back often.
Attention Deadwood businesses: If your don't see opening information on this list for your business, please call 605-578-1876 or email amanda@deadwood.org. We are contacting businesses as quickly as possible.
Please note: The Deadwood Trolley is not running at this time. CLICK HERE for a link to cab services.
Deadwood Chamber Member Business Re-Opening Dates
Casinos:
Buffalo-Bodega Complex: Open
Bullock Hotel: Open
Cadillac Jack's: Open
Celebrity Hotel: Open
Deadwood Comfort Inn: Open, 9am to 11pm
Deadwood Gulch Gaming Resort: TBD
Deadwood Mountain Grand: Open
Deadwood Station Bunkhouse and Gaming: Open
First Gold Hotel & Gaming Resort: Open
Gold Country: Open
Gold Dust: Open
Hickok's Hotel & Suites: Open
Iron Horse Inn Casino: TBD – remodeling
The Lodge at Deadwood: Open
Martin Mason/Wooden Nickel: Open
Mineral Palace: Open
Mr. Wu's: Open
Mustang Sally's: Open
Oyster Bay Bar & Casino: TBD
Saloon 10: Open
Silverado-Franklin: Open (poker room TDB, all other table games open)
Super 8 – Lucky 8 Casino: Open
Tin Lizzie Gaming Resort: Open
Dining/Saloons/Wineries/Breweries/Tobacco/Coffee & Sweets:
Belle Joli Winery (Deadwood): Open
Belle Joli Sparkling House, Sturgis: Open 10:00-8:00 daily
Branding Iron Steak House, Belle Fourche: Open
Buffalo Steakhouse & Stockade: Open
Bully's at the Bullock: Open
Bloody Nose Saloon: Open
Burnout Pizza: TBD
Cheyenne Crossing: Open Thursday-Sunday 7:30am-8:00pm
Chubby Chipmunk Chocolates: June 20 (Chub-o-matic is filled with Chocolate)
Creekside at Deadwood Gulch: TBD
Custer Crossing Campground: Camping, dine in and patio seating open
Deadwood ComfortInn Restaurant: Open, 9am to 11pm
Deadwood Dick's Bar & Grille: Open
Deadwood Distillery: Open
Deadwood Elks Club: TBD
Deadwood Grille at The Lodge: TBD
Deadwood Legends Steakhouse at the Franklin Hotel:Open
Deadwood Social Club: Open
Deadwood Tasty Treats: Open
Deadwood Tobacco Company: Open
Eagle Bar & Steakhouse: Open
Earl of Sandwich: Open
Fish N Fry: Open
FLYT at Cadillac Jacks: Open
FogNDroz Vape Shop: Open
Gem Steakhouse at Mineral Palace: Open
Gold Country Inn Diner: Open
Guadalajara's Mexican Restaurant: Open
Hickok's Hotel & Suites: Open
His & Hers Ale House and Wine Bar: Open
Horseshoe Restaurant at First Gold: Open
Jacobs Brewhouse: June 19 (new business)
The Knuckle Brewing Company, Sturgis: Open
Latchstring Restaurant at Spearfish Canyon Lodge: Open
Lee Street Station Diner: Open
Lewie's Burgers and Brews, Lead: Open
Lizzie Burgers: Open
Lou Lou's Bombdiggity's: Open
Made Market at Cadillac Jacks: Open
Marco's Pizza: Open
Maverick's at Gold Dust: Open
Midnight Star: TBD
The Monkey Bar: TBD
Mustang Sally's: Open
Naked Winery/Sick N Twisted: Open. HOURS: Noon to 7pm Monday – Thursday; 11am – 8pm Friday and Saturday; Noon to 6pm on Sunday.
Nemo Guest Ranch: Open for carryout
The Nugget Saloon: Open
Oggie's at The Lodge: Open
Oyster Bay: TBD
Paddy O'Neill's at Tin Lizzie: Open
Phat Owl Lounge at Deadwood ComfortInn: Open
Pizza Lab: Open for carryout and delivery
Recreational Springs: Open
Saloon #10: Open
Santana's at Deadwood Mountain Grand: Open
Silverado Grand Buffet: Open
Six String at Deadwood Mountain Grand: Open
Snitches at Tin Lizzie: Open
Starbuck's: Open
Super 8 – Lucky 8: Open
Taco John's: Open
VFW Black Hills Post #5969: Open
Lodging/Cabins/Campgrounds/Vacation Properties
1899 Inn B&B: Open
APEX – Historical Locations of Pam's Purple Door: Available for booking
Barefoot Resort, Lead: Open
Baymont Inn & Suites, Keystone: Open
Best Western Black Hills Lodge, Spearfish: Open
Black Hills Cabin Rentals: Open
Black Hills Inn and Suites: Open
Blackstone Lodge & Suites: Open
Branch House: Open
Bullock Hotel: Open
Cedar Wood Inn: Open
Celebrity Hotel: Open
Comfort Inn & Suites: Open
Creekside Campground: Open
Custer Crossing Campground: Open
Days of '76 Campground: Open
Deadwood Dick's Suites: Open
Deadwood Gulch Gaming Resort: TBD
Deadwood Hampton Inn – Tin Lizzie: Open
Deadwood KOA: Open; Office hours 10am-4pm
Executive Lodging of the Black Hills: Open
Fish N Fry Campground: Open
Deadwood Mint: Open
Deadwood Mountain Grand: Open
Deadwood Station: Open
Double Tree at Cadillac Jacks: Open
Dragon Belly/The Tucker Inn: Open
Elkhorn Ridge RV Park: Open
First Deadwood Cottages: Open
First Gold: Open
Franklin Hotel: Open
Gold Country Inn: Open
Hickok's Hotel: Open
Holiday Inn Express: Open
Hotel by Gold Dust: Open
Howard Johnson Inn & Suites, Rapid City: Open
Iron Horse Inn & Suites: Tentatively July 1 (due to remodeling)
Legend's Suites: Open
Lodge at Deadwood: Open
Legends Bed and Breakfast: Open with additional precautions
The Loft's: Open
Martin Mason Hotel: Open
Maya Jo's B&B: Open – No contact/To-Go breakfast, plus coffee and tea, available each morning for guests.
Mountain Stream Estate Vacations: Open
Mystic Hills Hideaway: Open, restaurant hours from 11am-9pm
Nemo Guest Ranch: Open
Newton Fork Ranch, Hill City: Open
Normarke Farm Bed and Breakfast, Nemo: June 1
Nyes 1880 Suites: Open
Mineral Palace: Open
Ponderosa Pines Inn & Cabins: Open
Ramada Mount Rushmore, Keystone: Open
Recreational Springs: Open
Rush No More Resort: Open
Spearfish Canyon Lodge: Open
SpringHill Suites by Marriott at Cadillac Jacks: Open
Steel Wheel Campground/Trading Post: Open
Super 8: Open
Terry Peak Chalets: Open
Thunder Cove Hotel: Open
Town Hall Inn, Lead: Open
Travelodge at First Gold: Open
Tru by Hilton: Open
Twin Pines Lodge: Open
Vacation Home Renter: Open
Whistler Gulch Campground: Open
Whitetail Court Resort, Lead: Open
Wickiup Cabins: Open
Retail/Gift Shops
Ace Hardware, Lead: Open
Angel's Attic: TBD
Antiques at Deadwood Dicks: Open
Berg Jewelry and Gifts: Open
Bloomers Flowers & Cakes: Open; no-contact deliveries available upon request
Bloomin' Love: Open
Broken Arrow Trading Company: Open
Cadillac Jack's Gift Shop: Open
Canyon View Amish Furniture & Gifts: Open
Deadwood Distillery: Open
Deadwood Harley-Davidson: Open
Deadwood Wild Bill's Trading Post: Open
First Deadwood Souvenirs: Open
Gold Dust C-Store: Open
Gold Nugget Trading Post: TBD
Gunslinger Saloon: Open
Happy Days Gift Shop: Open – Hours will be Monday-Friday 10am-7pm, Saturday 10am-8pm, Sunday 10am-6pm
Iron Horse Retail Tobacco Store: Tentatively July 1 (remodeling)
Jerry Greer's Engineering: TBD
Madam Peacock's Beer & Bling: Open
Miss Kitty's Mercantile: Open
Oh Fudge!: Open
Packhorse Liquor and Convenience: Curbside Pickup
Pam's Purple Door: Open
The Pink Door Boutique: Open
Saloon #10 Mercantile: Open
Sick Boy & Sickies Garage: Open
The Spotlight Store at Deadwood Mt. Grand: Open
Stagecoach Gifts: TBD
Twin City Hardware: Open
West River – All Things Deadwood: Open
Wooden Nickel at Martin Mason Hotel: Open
Attractions/Visitor Services/Spas/Pet
1880 Train: Open
Adams Museum: Open
Adams House: Open – Mask Required. If you do not have a mask one will be available.
Akela Spa: Open
Bear Country USA: Open – Drive Through Visitors Only
Black Hills Mining Museum: Exhibits and gift shop opening June 8, simulated underground tours TBD
Black Hills National Forest: The campgrounds are open. The Day Use Areas like boating, kayaking, fishing and picnic tables TBD. The hiking trails and motorized trails are open.
Broken Boot Gold Mine: Open – Masks required. If you do not have a mask one will be available. Tickets must be purchased in advance by calling 1-800-344-8862.
The BROTHEL DEADWOOD: TBD (new attraction opening mid-summer)
Crazy Horse Memorial: Open. Closing each evening approximately 30 minutes after the Laser Light Show, which begins at dark. Thirty minutes preceding the show, there will be a special tribute to Native American military veterans.
Dahl's Chainsaw Art: Open
Days of '76 Museum: Open
Deadwood Alive Historic Street Shows and Stagecoach: Starting May 23 (CLICK FOR SCHEDULE)
Deadwood Station Laundromat is open.
Deadwood (ComfortInn) Mini Golf & Arcade: Open – Mini-golf will be open 8am-dark, Arcade 8am-10pm
Deadwood Trolleys: TBD
Deadwood Rec Center: TBD
Deadwood Welcome Centers & History & Information Center: Open
Homestake Adams Research and Cultural Center (HARCC): June 1 by appointment
Marta's Deadwood Doghouse: Open
Mount Moriah Cemetery: Open with limited services
Mount Roosevelt Memorial/Friendship Tower: Open
Northern Hills Railway Society: TBD
Old MacDonald's Farm: Open
Original Site of the Killing of Wild Bill Hickok at Wild Bill Bar: Open for self-tours
Outlaw Square: Open with limited services
The Paw Spa: Open
Reptile Gardens: June 15
Saloon #10 live shows (The Shooting of Wild Bill Hickok): Open
Sanford Lab Homestake Visitor Center: TBD
Shiloh Horse Rescue/Ranch: Open 10am-3pm, Thursday-Sunday
Stress Relief Massage and Spa is opening with precautions in place, by appointment only. Staff is limited.
Sturgis Car Museum: TBD
Tatanka: Open daily, 7 days a week 9am-5pm
Trial of Jack McCall: Open, Monday-Saturday, no shows on Sunday. (CLICK FOR SCHEDULE) – Seating is limited. CLICK HERE to purchase a ticket.
Vore Buffalo Jump: TBD
Wonderland Cave: Open Daily – Month of May 9am-5pm with last tour at 4pm; Starting June 1: 8am-7pm with last tour at 6pm
Woody's Wild West Old Time Photos: Open – Hours: 10am-8pm Saturday, Sunday 10am-6pm, Mon-Fri 10am-7pm
Arts & Entertainment/Guided Tours
Alkali Ike Tours: TBD
Historic Bullock Hotel Ghost Tours: TBD
Boot Hill Tours: TBD
Deadwood 1876 Dinner Theater: TBD
Deadwood Historic Tours: TBD
Explore Fitness & Adventure: Open – Online classes, in-person one-on-one sessions, "adventure" tours group sizes will be limited with no carpooling
Haunted History Walking Ghost Tour: TBD
Historic Fairmont Hotel Ghost Tours & Brothel Tours : TBD
Jacobs Gallery: Open
Lead-Deadwood Arts Center: TBD
Original Deadwood Tour: Open
Pump House at Mind Blown Studio: Open
Travel, Transportation & Taxis
Black Hills Grab A Cab: Open
Castaic Travel: TBD
Da Bus: Currently taking reservations and selling wristbands for Rally 2020; credit forms (for prior purchases) will be available online after June 15
Deadwood Cab: Open
Dakota Shuttle: Dakota Shuttle has local shuttles to and from Deadwood with Lexan shields installed, sanitizing between customers, masks and hand sanitizer available.
Dakota Taxi – Open
Discovery Tours: Open
Giddy-Up Shuttle: Open, reservation only – shuttles available for hire for larger groups
Recreation
Andy's Trail Rides: Open, Reservations required
Axbow Rentals: Open
Black Hills Off-Road Rentals:
Black Hills Trails: The campgrounds will be doing a soft opening on May 20. The Day Use Areas like boating, kayaking, fishing and picnic tables there is no date yet for opening. The hiking trails are open to the public now, the ATV trail are open.
Chip Shot Golf: Open, appointment only
Deadwood Recreation Center: TBD
Deadwheels/Rabbit Bicycle Rentals, Repair & Shuttle, Hill City: Renting bicycles and shuttling by appointments only. Call ahead for repair shop hours.
Deadwood Mickelson Trail Marathon: 2020 Marathon Canceled
E.T. Sports, Bell Fourche: Open
Elkhorn Ridge Golf Course: Open, 10 people in shop at a time. Please don't pull flags. Extensive cart sanitation.
Explore Fitness & Adventure: Open – Online classes, in-person one-on-one sessions, "adventure" tours group sizes will be limited with no carpooling
George S. Mickelson Trail: Open
Handley Recreation Center, Lead: TBD
Mystic Trails Rentals: Open
Neno Guest Ranch – D&K ATV Rides: Open
Nemo Guest Ranch – T&M Trailrides: Open Appointment Only, walk-ups TBD
Northern Hills Recreation Association: N/A – All trails open
Recreational Springs: Open
Spearfish Canyon Lodge: Open
Terry Peak Chalets: Open
Terry Peak Ski Area: Closed for the season
Tomahawk Country Club: Open
Trailshead Lodge: Open
Professional Services & Auto Services
Badlands Security – If you would like security checks done on your property please give us a call. We can do hourly, overnights, whatever you need. 605-210-1780
Black Hills Tint: Open
Big D stores are open 6 a.m. to 8 p.m. in Deadwood and Central City.
Deadwood Custom Cycles now open. Parts can also be ordered and shipped by calling (605) 717-2492.
Jerry Greer's Engineering: TBD
MS Mail is open for business. Call 578-1429 or email mail@rushmore.com.
The Real Estate Center of Lead-Deadwood staff is working but the lobby is temporarily closed.  The Real Estate Center of Lead-Deadwood is committed to the health and well-being of our staff and clients. Please feel free to call (605) 578-3030 for appointments.
South Side Service: Open
Sturdevants Auto Parts: Open
Sunshine Towing – Office closed to walk-in customers, please use outside window service for picking up vehicles. Emergency services and general towing will continue but extra precautions and time are allowed for employees to do their jobs safely.
Triple K Tire and Repair: Open
Medical
White Drug Pharmacy is open.
Deadwood Dental – South Dakota State Board of Dentistry is allowing our office to return to normal business. We are spending extra time preparing the office for the new CDC's and South Dakota State Board of Dentistry's infection control standards. Deadwood Dental is implementing extra precautions to keep the public and our staff safe.
Deadwood Eyecare open for regular visits. Their hours are 8am-5pm Monday-Thursday, 8am-3pm Friday. Appointments needed for exams. No appointment needed for eyewear adjustments or to pick up your order.
Delzer Chiropractic of Lead is open with regular business hours. If you would like to set up an appointment or have any questions please call (605) 571-1700.
Good Shepherd Clinic (in Spearfish) will remain closed through July 1. Patients in need of medical care are to call Monument Health Spearfish Clinic (1420 N. 10th Street) at 605-717-8595 and identify themselves as Good Shepherd Clinic patients. Your needs will be assessed over the phone and further instructions will be given. The Good Shepherd Clinic board of directors is discussing how to adapt the clinic to safely serve its patients, volunteers and clinic site in the future.
Monument Health Facilities – Effective: May 2, 2020, 7 a.m. – Hospitalized patients are allowed one visitor at a time in the hospital facility between the hours of 7 a.m. and 7 p.m. Visitors must enter via the main entrance of the hospital and they will be screened for COVID-19 symptoms when entering the facility. Visitors with signs or symptoms of acute respiratory illness consistent with COVID-19 should not enter any Monument Health facility. See the CDC website for the most recent list of symptoms. No visitors are allowed for COVID-19 suspected or confirmed positive patients or for patients with other infectious diseases. Visitors are strongly discouraged from visiting patients who are at high risk for severe illness from COVID-19, including patients who are older adults or have an underlying medical condition. All visitors must wear masks while within the facility, and visitors are responsible for providing their own masks.A "no visitor" policy remains in effect for hospital-based services, clinics and other facilities.As the community COVID-19 situation changes, the policy will be revised on our website:  http://www.monument.health/visitors. We encourage visitors to check this webpage before visiting each day to see the latest policy.
Government/City/Non-profit Organizations
The Deadwood Chamber and Visitors Bureau's office can be reached by calling (605) 578-1876, through staff email or by messaging the Historic Deadwood or Deadwood Chamber of Commerce Facebook pages. Please make an appointment for in-person meetings.

Mt Moriah – Open
Library – Offering curb-side services as of May 18.

Please call the library at 578-2821 for more details on the process of obtaining library materials. 

City Public Restrooms – Open
Welcome Center – Open to public with limited access as of May 22
History and Information Center – Open to public with limited access as of May 22
City Hall – Open
Recreation Center – Anticipated open date of June 15th (with restrictions)
Deadwood History's museums and HARCC will open on June 1. Masks will be required.

Deadwood Trolley Service is suspended until further notice.

Deadwood's Para-Transit will be operating for medical appointments, emergency errands, etc. by calling (605) 578-2622.

Northern Hills Alliance for Children's First Step Childcare is currently working to comply with CDC guidelines, and preparing our facility to reopen. Official date TBD.

Prior to May 26, the City of Deadwood is limiting public access to City Hall and staff offices. City staff will not receive walk-ins. Please schedule a telephonic appointment with the applicable staff by calling the appropriate offices:

Planning, Zoning, Historic Preservation, Building Inspector, Public Buildings: (605) 578-2082

Finance Office: (605) 578-2600

Police Department: (605) 578-2623

Public Works: (605) 578-3082

Please place payments with account information in the black drop box by City Hall main doors.
Events
WILD BILL DAYS 2020 CANCELLED – Due to COVID-19 and the potential of attracting thousands of visitors to town while not being able to maintain proper social distancing protocols, Wild Bill Days scheduled for June 19-20 in Deadwood has been cancelled for 2020. The City of Deadwood in May will be relaxing its ordinance and will allow businesses to open, however proper protocols will call for social distancing and large gatherings are not advisable at this time. The Deadwood Chamber of Commerce, organizers of Wild Bill Days, are hopeful to be able to carryover the existing line-up of entertainment to June 18-19, 2021.

Deadwood's Hops 'n Hogs scheduled for May 8-9 has been rescheduled for September 25-26, 2020. Tickets already purchased will be valid for the new date. If you would rather receive a refund please contact Jeanna Dewey at 605-717-7002.
Deadwood All In Freestyle Motocross has been rescheduled for Sept. 5.
The 2020 Deadwood PBR originally scheduled for June 12 & 13 has been canceled.
Mickelson Trail Marathon events scheduled for June 6-7 have been canceled for 2020.
All Trolley on the Trail dates are canceled for Summer 2020.
The Naja Shrine Circus originally scheduled for June 27, 2020 in Deadwood has been canceled.
Forks, Corks & Kegs, Food & Wine Festival scheduled for April 3 & 4 has been rescheduled for Friday and Saturday, November 6 & 7, 2020. Previously purchased event tickets will be honored for the rescheduled date. If you don't already have tickets, please check Ticketmaster.com or DeadwoodWineFest.com early next week. It will take a few days for the new dates to come online.

Forks, Corks & Kegs Refunds:

Tickets purchased at The Spotlight Box Office at Deadwood Mountain Grand: refunds will begin Tuesday, April 21st. Please call (605) 559-1188 for details of your refund on, or after that date.

Tickets purchased at Ticketmaster.com: refunds will be honored, but the company is asking patrons requesting refunds to please be patient. Due to the influx of rescheduled events across the country and overwhelming contact center volume, they have currently paused refunds for any rescheduled events at venues throughout the country while they work through date options. Once refunds begin processing ticket holders should expect to receive them within 30 days.

Deadwood Mt. Grand postponed/rescheduled shows:

The Nitty Gritty Dirt Band performance scheduled for Friday, July 10th at Deadwood Mountain Grand has been postponed to Friday, April 9th, 2021.
Larry the Cable Guy scheduled for April 17 is postponed. Rescheduled date is Friday, September 4.
Theory of a Deadman scheduled for Friday, May 15 is postponed. Rescheduled date is still to be determined.
Foreigner at Deadwood Mountain Grand was originally scheduled for Saturday, March 21st. The new, confirmed date rescheduled date is Sunday, November 22nd.

Deadwood Mt. Grand Refunds:

Tickets purchased for any of the rescheduled shows will be good for the new dates. If you want to purchase tickets to rescheduled shows, please check back to Ticketmaster often if not immediately available, as there is a large backlog of rescheduled shows throughout the world.

If tickets were purchased for the show, they may be used for the new date. Refunds may be requested through the ticket outlets they were purchased from. If tickets were purchased through the Deadwood Mountain Grand Company Store, please call 605-559-1188 for details of your refund.
Please note, due to the massive amount of requests through Ticketmaster, refunds may take as long as 14 days prior to the actual event date. They ask for customer patience during these difficult times and all refunds will be honored. Deadwood Mountain Grand reminds ticket holders that all tickets purchased to postponed shows are good for the  upcoming dates.
COVID-19 Assistance
Feeding Deadwood Program
Feeding South Dakota will provide boxes of non-perishable food (one box per vehicle/family) available for pick-up only at the Deadwood Welcome Center from noon to 1 p.m. (Mondays and Fridays, while supplies last) on a first-come, first-serve basis.  These boxes will be supplemented with fresh grocery items purchased by the Feeding Deadwood Program with monetary donations from residents and businesses.
Additional resources for free food are:
Lead-Deadwood School District – sack lunches for anyone aged 0-18 from 10 a.m. to 11 a.m. at the High School
Meals on Wheels – call Erin at (605) 717-6035 to see if you are eligible for this program (for those who are housebound or have a disability)
Lord's Cupboard – hours are Mondays from 9 a.m. to 11:30 a.m. and Thursdays from 3 p.m. to 5:30 p.m.
Lead Visitor Center – Fridays at 9am
COVID-19 Helpful Links:
---
Deadwood Events are the Best Parties Around
We didn't make history being well behaved. Deadwood events are wild. That's why the travel website Thrillist named Deadwood one of the best party towns in America. Rodeos, food and wine festivals, songwriters festivals, professional snowmobile racing, pub crawls, and big name concerts—there's always something happening in Deadwood. Visit our Deadwood Flickr page to see past event photos.
2020 Events may have changed due to COVID-19. Please refer to the list below or the cancelation/rescheduled event info above. Thank you for understanding.
Deadwood Citywide Events 2021
** Dates subject to change**
Promote Your Local Deadwood Event
Planning an event in Deadwood? Submit the details to the Deadwood Chamber and let us help you promote it. Click here to fill out the form. Please note that the Deadwood Chamber of Commerce and Visitors Bureau reserves the right to choose which events are posted on our website. 
Deadwood's featured events are sponsored in part by:

---
June 6, 2020 - June 6, 2020 | High Plains Western Heritage Center | Spearfish
---
June 9, 2020 - June 9, 2020 | High Plains Western Heritage Center 825 Heritage Drive | Spearfish
---
June 9, 2020 - June 9, 2020 | Zoom | Spearfish
---
June 10, 2020 - June 11, 2020 | Zoom | Spearfish
---
July 12, 2020 - July 12, 2020 | Deadwood Mountain Grand | Deadwood
---
July 12, 2020 - July 17, 2020 | Deadwood Event Complex @ 15 '76th Drive | Deadwood
---

Featured
Event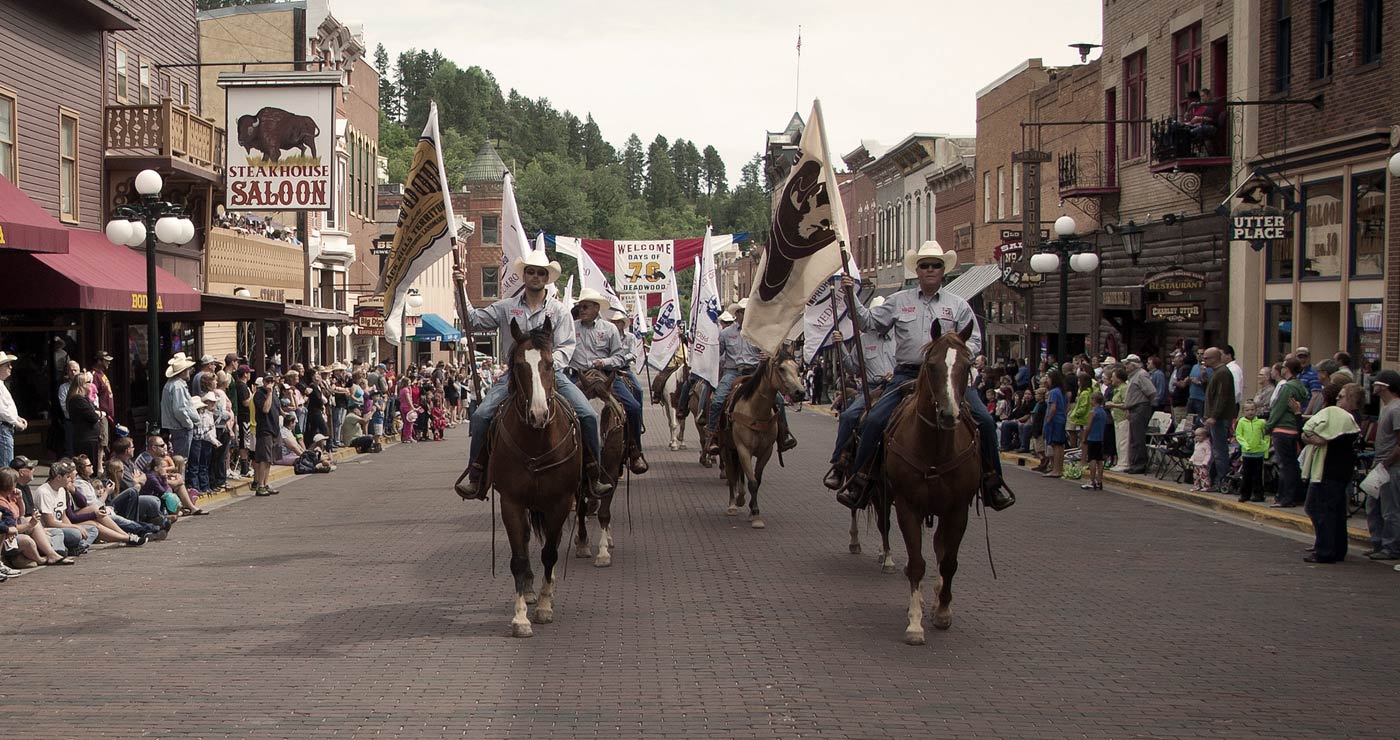 July 21, 2020 - July 25, 2020 | Deadwood, SD
---

Featured
Event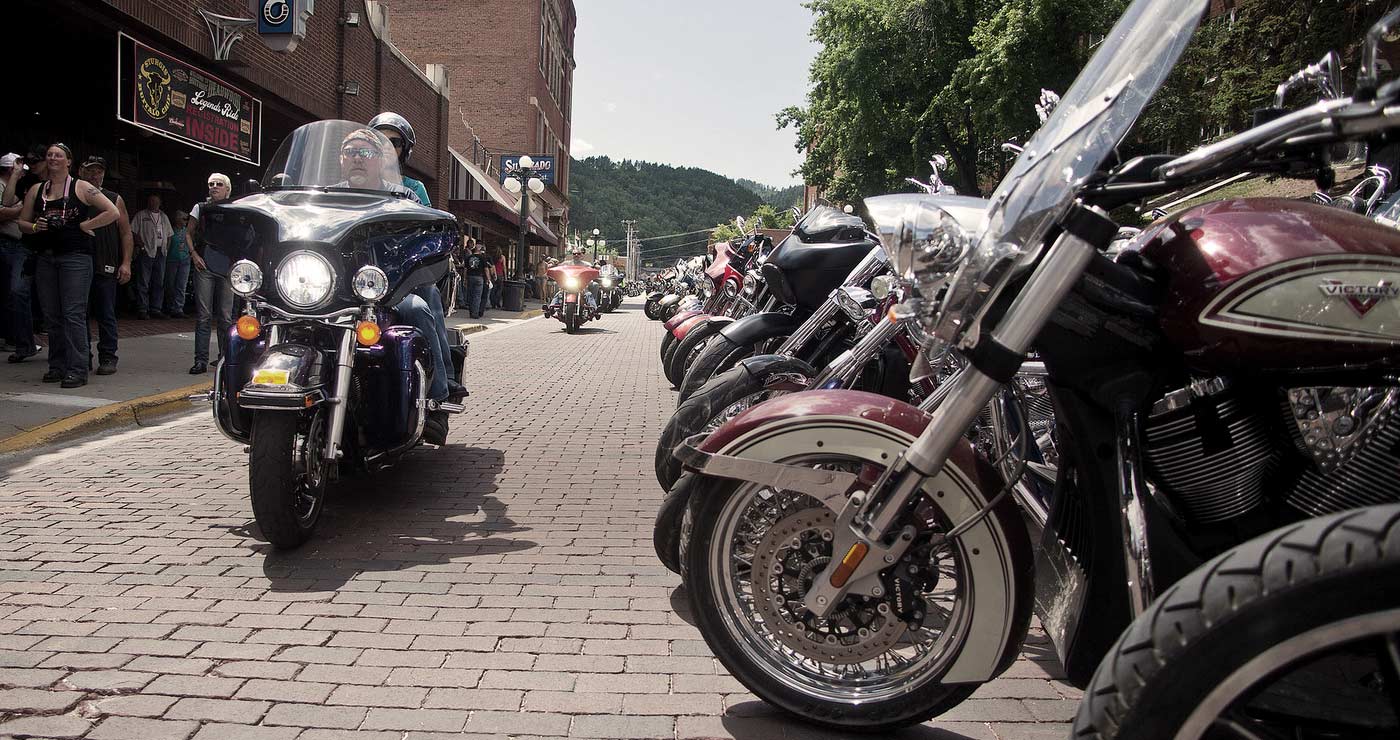 August 7, 2020 - August 16, 2020 | Main Street Sturgis | Sturgis, SD
---

Featured
Event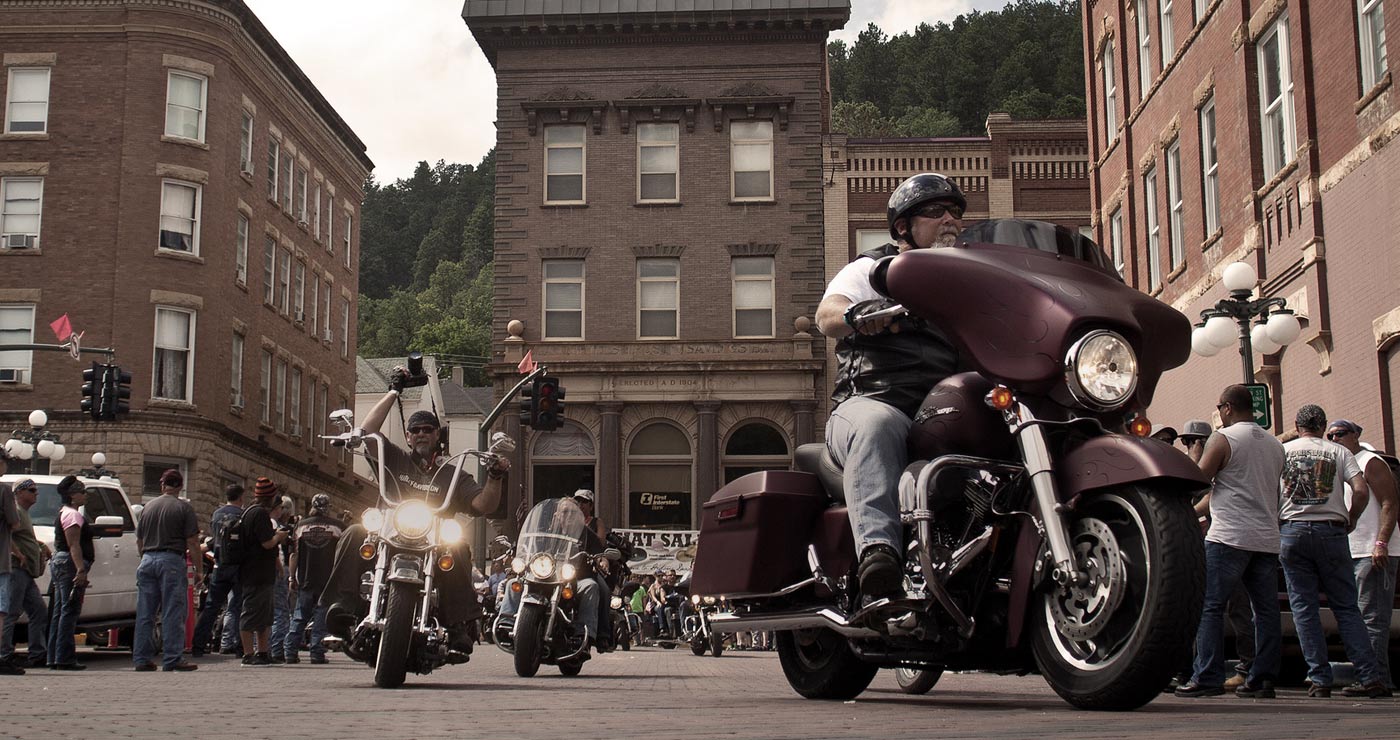 August 10, 2020 - August 10, 2020 | Deadwood, SD
---