COVID-19 Announcements
Deadwood City Commission Acts to Temporarily Close Certain Businesses
The Deadwood City Commission held an emergency meeting on March 25 to pass an emergency plan that closed certain businesses in town, effective that same evening at 5 p.m. The ordinance was finalized at a second meeting on March 30.  The full ordinance (No. 1310) can be downloaded by clicking HERE. The purpose of these measures is to reduce the community spread of COVID-19. The mandate to close temporarily in this order does not apply to the following businesses: Places of public accommodation that offer food and beverages for off-site consumption, including grocery stores, markets, retail stores that offer food, convenience stores and gas stations, hardware stores, pharmacies, drug stores, and food pantries; restaurants are able to provide take-out, delivery, curbside, and drive-thru service. Health care facilities, residential care facilities, congregate care facilities, and correctional facilities along with crisis shelters, homeless shelters or other similar institutions are allowed to remain open, as are any emergency facilities necessary for the response to the current public health emergency or any other community emergency or disaster. Any questions are to be directed to Deadwood City Hall at (605) 578-2600.
To see the videos from previous meetings, click here: March 25 & March 30.
Public Statements & Press Releases (click to read)
City of Deadwood Attorney – April 1, 2020 – Two employees from a private business test positive for COVID-19.
Saloon 10 – March 31, 2020 – Statement from the owner. 
---
List below updated at 11:00 a.m., April 7, 2020.
Medical
Deadwood Dental is following the COVID-19/ Coronavirus guidelines issued by South Dakota State Board of Dentistry. The COVID-19/ Coronavirus directive states that they treat

only dental emergencies. Starting March 23, Deadwood Dental will only see emergency care patients by appointment only. We will be contacting patients with previously scheduled appointments. They will be open Monday-Thursday, 8:00 a.m. – 12:00 p.m. for emergency care only.

Deadwood Eyecare will be implementing additional safety protocols following CDC guidelines effective immediately. While we already prioritize our patients safety and cleanliness, and have cleaning protocols between patients we will be implementing additional screening questions to our patients. Out of concern for our elderly if you have traveled by plane within th

e last 14 days we are asking you to reschedule your routine eye exam. In addition if you have any signs of illness, despite the low numbers of COVID-19 in South Dakota currently, we ask that you reschedule. In addition our doctors will be operating behind face shields. Thankfully, do to our high level of technology, many of the special testing procedures we perform do not require close contact, allowing us to continue operating with as minimal contact as possible.

Delzer Chiropractic of Lead is open with regular business hours. If you would like to set up an appointment or have any questions please call (605) 571-1700.
Good Shepherd Clinic – In the interest of health and safety to Good Shepherd Clinic's patients, volunteers, and Our Savior's Lutheran Church due to the increased presence of COVID19 (Coronavirus) in the state of South Dakota, the Good Shepherd Clinic Board of Directors has made the decision to close the clinic until further notice. Those patients in need of medical care are to call Monument Health Spearfish Clinic (1420 N. 10th Street) at (605) 717-8595 and identify themselves as Good Shepherd Clinic patients. Your needs will be assessed over the phone and further instructions will be given. Please continue to watch our Facebook for additional information about the clinic.
Monument Health Facilities – Effective: March 25, 2020 7:00 a.m. To protect patients and caregivers from the spread of COVID-19, Monument Health has implemented a "no visitor" policy for its hospitals, clinics and other facilities. The following exceptions may apply:

Labor-and-delivery patients may have one spouse/support person accompany them during their stay. No siblings allowed.
Parents with children in the Neonatal Intensive Care Unit, the Pediatrics Department or the Emergency Department will be allowed to be with their child, one parent at a time.
Patients in hospice care or receiving end-of-life treatment will be allowed special exceptions to the visitor policy. Please contact facility staff.
Life-threatening emergencies will be handled on a case-by-case basis.
Government/City/Non-profit Organizations (including visitor services)
Deadwood Welcome Center and the Deadwood History and Information Center are closed to the public until further notice. The Deadwood Chamber and Visitors Bureau's office is closed to the public, but can be reached by calling (605) 578-1876, through staff email or by messaging the Historic Deadwood or Deadwood Chamber of Commerce Facebook pages.
Deadwood Trolley Service is suspended until further notice.
Lead-Deadwood School District has closed schools until further notice.
Deadwood's Para-Transit will be operating for medical appointments, emergency errands, etc. by calling (605) 578-2622.

Northern Hills Alliance for Children will remain closed. They will determine when to reopen based on recommendations from the CDC, State of South Dakota, and local public health entities.
Mt. Rushmore grounds are open but all visitor services (including the information booth) are closed. Fees for the parking structure will not be collected (free parking).
The Deadwood Library is closed to the public until further notice.
The Deadwood Rec Center is closed to the public until further notice.
The City of Deadwood is limiting public access to City Hall and staff offices. City staff will not receive walk-ins. Please schedule a telephonic appointment with the applicable staff by calling the appropriate offices:

Planning, Zoning, Historic Preservation, Building Inspector, Public Buildings: (605) 578-2082

Finance Office: (605) 578-2600

Police Department: (605) 578-2623

Public Works: (605) 578-3082

All payments shall be made for exact amount. Place in the yellow drop box located on the north side of City Hall by the Deadwood Police Department.
Restaurants: takeout/curbside/delivery services
The list below reflects takeout discounts, curbside or delivery services, or changes in hours during this time. 
Eagle Bar & Steakhouse and Nugget Saloon are offering 25% off carry-out or curbside pick-up, and free delivery, 7 days a week from 5 – 10 p.m. (605) 578-1422. Curbside pick-up and deliveries can include beer and wine. Click here to see the menu. 
Marco's Pizza has started contact-free delivery from 4 – 9 p.m. daily. And proudly serving Starbuck's located in MadeMarket remains open from 7 a.m. – 3 p.m. Both businesses are located in Cadillac Jacks. The rest of the casino is closed until further notice.
Taco Johns of Deadwood remains open for drive through and take out.
Chubby Chipmunk will be closing temporarily on April 10, but they will be shipping orders out through that date. Orders can be placed online at www.chubbychipmunk.com or by phone 605-722-2447. Orders over $50 and the 35-pack ship for free. If ordering online use code "over50". Their lobby is currently closed and curb-side and delivery services have been discontinued.
Retail Stores & Services
Big D stores are open 6 a.m. to 8 p.m. in Deadwood and Central City.
Deadwood Custom Cycles will be open by appointment only until further notice. Parts can still be ordered and shipped by calling (605) 717-2492.
Sunshine Towing – Starting this week their office will be closed to the general public. They will provide outside window service for people picking up vehicles. Emergency services and general towing will continue but extra precautions and time are allowed for employees to do their jobs safely.
Gold Dust C-Store will remain open from 8 a.m. – 8 p.m.
The Real Estate Center of Lead-Deadwood staff is working but the lobby is temporarily closed.  The Real Estate Center of Lead-Deadwood is committed to the health and well-being of our staff and clients. Please feel free to call (605) 578-3030 for appointments.
Pack Horse Liquor & Convenience is now doing curbside/phone orders only. Call (605) 578-2479. Curbside orders will be taken and retrieved by an employee, also the same for gas accounts. New hours are Monday – Saturday 9:00 a.m. – 5:00 p.m., closed on Sundays.
MS Mail is open for business. Call 578-1429 or email mail@rushmore.com.
Badlands Security – To any businesses who are currently shut down. If you would like security checks done on your property please give us a call. We can do hourly, overnights, whatever you need. 605-210-1780
Hotels & Gaming
Franklin Hotel will still have rooms available. Any outstanding slot redemption tickets for the Silverado-Franklin Complex can still be redeemed at the cashier cage. All player rewards will be honored when normal operations resume.
Cadillac Jack's Gaming Resort's gaming tickets and chips may be redeemed at the DoubleTree by Hilton front desk from 11 a.m. -2 p.m.
DoubleTree (at Cadillac Jack's) will remain open.
First Gold Gaming Resort will only be open for redeeming chips, tokens and tickets Monday – Sunday 11 a.m. – 3 p.m. at Travelodge by Wyndham.
Holiday Inn Express will remain open.
Hotel by Gold Dust will remain open.
Gold Dust & 777 Casino gaming ticket and gaming chip redemption will be available at the Gold Dust C-Store Monday through Friday from 10 a.m. to 1 p.m.
Cedar Wood Inn is open with rooms available (605) 578-2725
Super 8 by Wyndham Deadwood is open with rooms available  (605) 578-2535
Deadwood Comfort Inn and Suites is open with rooms available (605) 578-7550
1899 Inn remains open with some operation changes to comply with city ordinances. One 

guest room is closed and we've restricted the number of guests per room to two. This ensures that no more than 10 people (your hosts included) will be present in the B&B at any given moment. All available guest rooms have private bathrooms. Until further notice, breakfast will be offered in-room only to best put us in compliance with the required shut-down of public dining rooms. 

Reservations – both new and existing – can be changed or canceled with no penalties until further notice.
Events
Forks, Corks & Kegs, Food & Wine Festival scheduled for April 3 & 4 has been rescheduled for Friday and Saturday, November 6 & 7, 2020. Previously purchased event tickets will be honored for the rescheduled date. If you don't already have tickets, please check Ticketmaster.com or DeadwoodWineFest.com early next week. It will take a few days for the new dates to come online.

Forks, Corks & Kegs Refunds:

Tickets purchased at The Spotlight Box Office at Deadwood Mountain Grand: refunds will begin Tuesday, April 21st. Please call (605) 559-1188 for details of your refund on, or after that date.

Tickets purchased at Ticketmaster.com: refunds will be honored, but the company is asking patrons requesting refunds to please be patient. Due to the influx of rescheduled events across the country and overwhelming contact center volume, they have currently paused refunds for any rescheduled events at venues throughout the country while they work through date options. Once refunds begin processing ticket holders should expect to receive them within 30 days.

Deadwood Mt. Grand postponed/rescheduled shows:

 Larry the Cable Guy scheduled for April 17 is postponed. Rescheduled date is Friday, September 4.
 Theory of a Deadman scheduled for Friday, May 15 is postponed. Rescheduled date is still to be determined.

Deadwood Mt. Grand Refunds:

Tickets purchased for any of the rescheduled shows will be good for the new dates. If you want to purchase tickets to rescheduled shows, please check back to Ticketmaster often if not immediately available, as there is a large backlog of rescheduled shows throughout the world.

Tickets purchased at The Spotlight Box Office at Deadwood Mountain Grand: refunds will begin Tuesday, April 21. Please call (605) 559-1188 for details of your refund on, or after that date.

Tickets purchased at Ticketmaster.com: refunds will be honored, but the company is asking patrons requesting refunds to please be patient. See notes below.
      Please see the current (Ticketmaster) refund policies: Ticketmaster's official website stated the following for dates to be rescheduled. "Due to the influx of rescheduled events and overwhelming contact center volume, we have currently paused refunds for any rescheduled events at venues throughout the country."


      The website added "Consistent with yesterday's announcement from the 'Live Entertainment Industry Taskforce' about this unprecedented situation and the volume of affected events, major promoters such as LNE and AEG, have asked us to give them some time to work through rescheduling options before refunds are universally offered". For canceled events Ticketmaster states "For any canceled events: Due to the unprecedented volume of cancellations, please note that you (fans) should expect to receive your refund in as soon as 30 days."

The First Interstate Bank Lead Deadwood Community Fund Chili Feed scheduled for April 16 has been postponed. No make-up date has been set yet. Grant applicants and recipients will be notified and checks mailed out in the coming weeks. If there are questions about grants, please contact Dan Leikvold at dan.leikvold@k12.sd.us or (605) 645-7552.
COVID-19 Lead & Central City Services


Click here for a brief list of the Lead & Central City businesses and services still available during COVID-19.
COVID-19 Assistance
Meals for Students in the Lead-Deadwood School District
The Lead-Deadwood School District will be serving Grab & Go breakfast and lunch daily from 10:00 a.m. – 11:00 a.m. to ALL children ages 0-18. Meals can be picked up at the Lead-Deadwood High School at 320 South Main Street, Lead, SD from Monday through Friday. The district will be serving Good Friday and Easter Monday as well. To encourage "social distancing" we ask that only one person per household pick up the meals.
Feed Deadwood Program
Deadwood's business community is working together to donate meals for those in need. Volunteers will be on hand to distribute the meals from the Welcome Center parking lot (501 Main Street).  Meals will be available for pick up from noon to 1 p.m., Monday through Friday.
Due to increasing demand in food, beginning Monday, April 6, we will no longer be able to offer food for delivery. Food will continue to be available for pick-up only on a first-come, first-serve basis from noon to 1 p.m. at the Deadwood Welcome Center. Options for food within the community include:
Lead-Deadwood School District – sack lunches for anyone aged 0-18 from 10 a.m. to 11 a.m. at the High School

Meals on Wheels – call Erin at (605) 717-6035 to see if you are eligible for this program (for those who are housebound or have a disability)
Lord's Cupboard – hours are Mondays from 9 a.m. to 11:30 a.m. and Thursdays from 3 p.m. to 5:30 p.m.
Beginning Thursday, April 9 Feeding South Dakota will provide boxes of non-perishable food (one box per vehicle/family) available for pick-up only at the Deadwood Welcome Center from noon to 1 p.m. on a first-come, first-serve basis. This will continue weekdays from noon to 1 p.m. until supplies run out.
Pet Food for Furry Family Members in Need
Marta's Doghouse knows a lot of people have lost their jobs recently due to virus mitigation efforts. That puts a financial strain on families, increasing the need for pet supplies.
Free Food: This is on the Doghouse honor system. Boxes will be left outside the front at 7 am with the available supplies (20791 76 Ranch Rd, Deadwood) and you can drive by and grab what you need. Please be kind and take what is needed for your immediate needs to allow more to go around. Dog food has 14 cups/bag. Cat food has 10 cups per bag. WHILE SUPPLIES LAST.
How to Donate: If you can help, please donate bag of unopened food. If you are able, wipe the bags off or use gloves. We are also in need of gallon zip bags to divide the donations into smaller portions. Donations can be dropped off on the Doghouse sidewalk. We ask that only one person do this to promote social distancing. We will be keeping our doors locked and this isn't to offend anyone. Just to be safe. Drive-up, drop-off and donate at the doghouse.  Thanks for helping the area's furry family members!
Shiloh Horse Rescue and Sanctuary
If any businesses have ingredients or food that will be out of date please consider donating the edibles to Shiloh Horse Rescue and Sanctuary. Donated foodstuffs will go to the Shiloh Pigs and Goats. During this time the staff at Shiloh are still cleaning and feeding every day. Shiloh will happily give a donation receipt for tax purposes, if you can put a value receipt in with anything donated. Please call or text Todd Weber at (702) 580-8526 or email ShilohHorse@AOL.com.
Coronavirus­-related Paid Leave for Workers and Tax Credits for Small Businesses
The U.S. Treasury Department, Internal Revenue Service (IRS), and the U.S. Department of Labor (Labor) announced (March 20, 2020) that small and midsize employers can begin taking advantage of two new refundable payroll tax credits, designed to immediately and fully reimburse them, dollar-for-dollar, for the cost of providing Coronavirus-related leave to their employees. This relief to employees and small and midsize businesses is provided under the Families First Coronavirus Response Act (Act), signed by President Trump on March 18, 2020.
The Act will help the United States combat and defeat COVID-19 by giving all American businesses with fewer than 500 employees funds to provide employees with paid leave, either for the employee's own health needs or to care for family members. The legislation will enable employers to keep their workers on their payrolls, while at the same time ensuring that workers are not forced to choose between their paychecks and the public health measures needed to combat the virus. For more information click here.
COVID-19: Reemployment Assistance
The roughly 900% increase in initial unemployment claims and the expected trend has caused the South Dakota Department of Labor (DOL) to adjust its filing system as of Monday, March 30. The system will assign a specific day of the week for persons to file based on the first letter of their last name.
Based on the first letter of your last name, claimants should file:
A-F on Monday
G-N on Tuesday
O-Z on Wednesday
For those who missed their day, they can file on Thursday or Friday.
Those who need to file for unemployment should do so online at RAclaims.sd.gov.
COVID-19 Helpful Links:
---
Deadwood Events are the Best Parties Around
We didn't make history being well behaved. Deadwood events are wild. That's why the travel website Thrillist named Deadwood one of the best party towns in America. Rodeos, food and wine festivals, songwriters festivals, professional snowmobile racing, pub crawls, and big name concerts—there's always something happening in Deadwood. Visit our Deadwood Flickr page to see past event photos.
Deadwood Citywide Events 2020
** Dates subject to change**
Deadwood Citywide Events 2021
** Dates subject to change**
Promote Your Local Deadwood Event
Planning an event in Deadwood? Submit the details to the Deadwood Chamber and let us help you promote it. Click here to fill out the form. Please note that the Deadwood Chamber of Commerce and Visitors Bureau reserves the right to choose which events are posted on our website. 
Deadwood's featured events are sponsored in part by:

---
April 18, 2020 - April 18, 2020 | High Plains Western Heritage Center 825 Heritage Drive | Spearfish
---

Featured
Event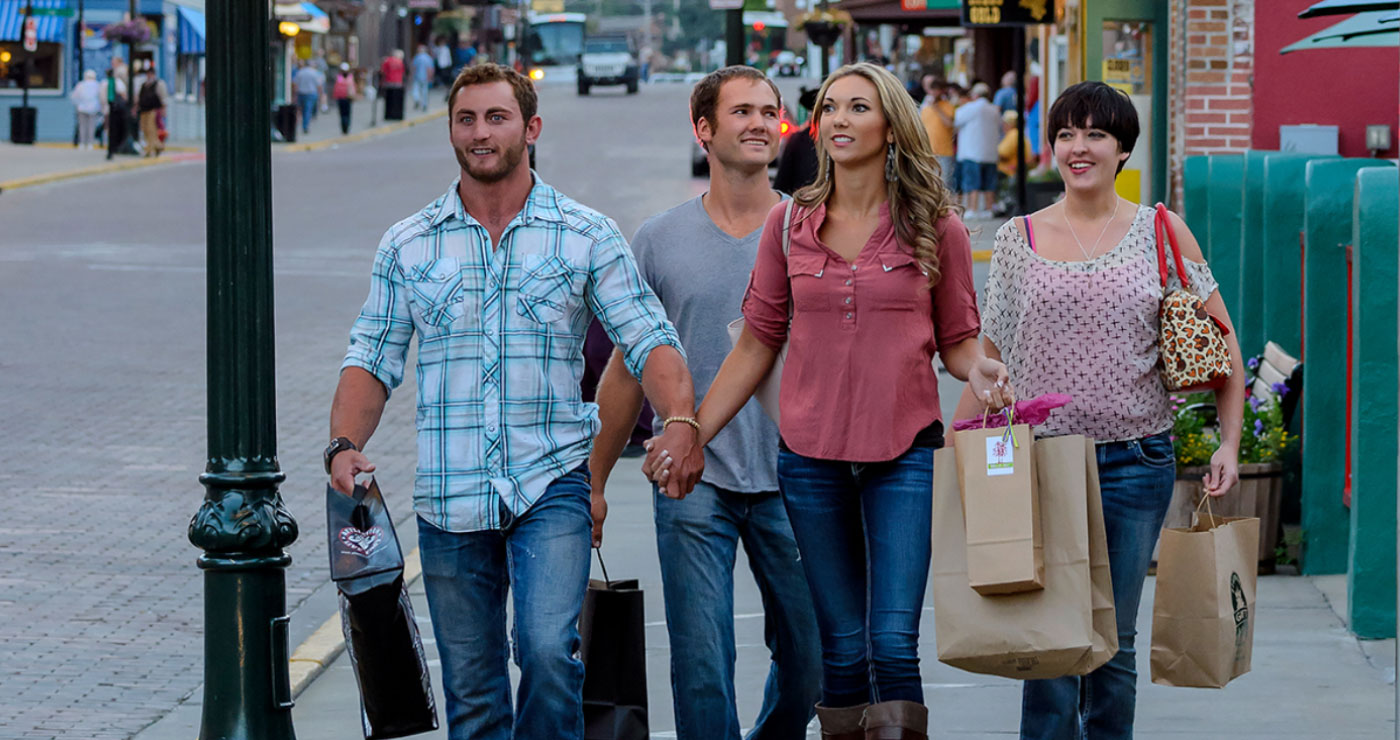 May 2, 2020 - May 2, 2020 | Deadwood - Citywide | Deadwood, SD
---

Featured
Event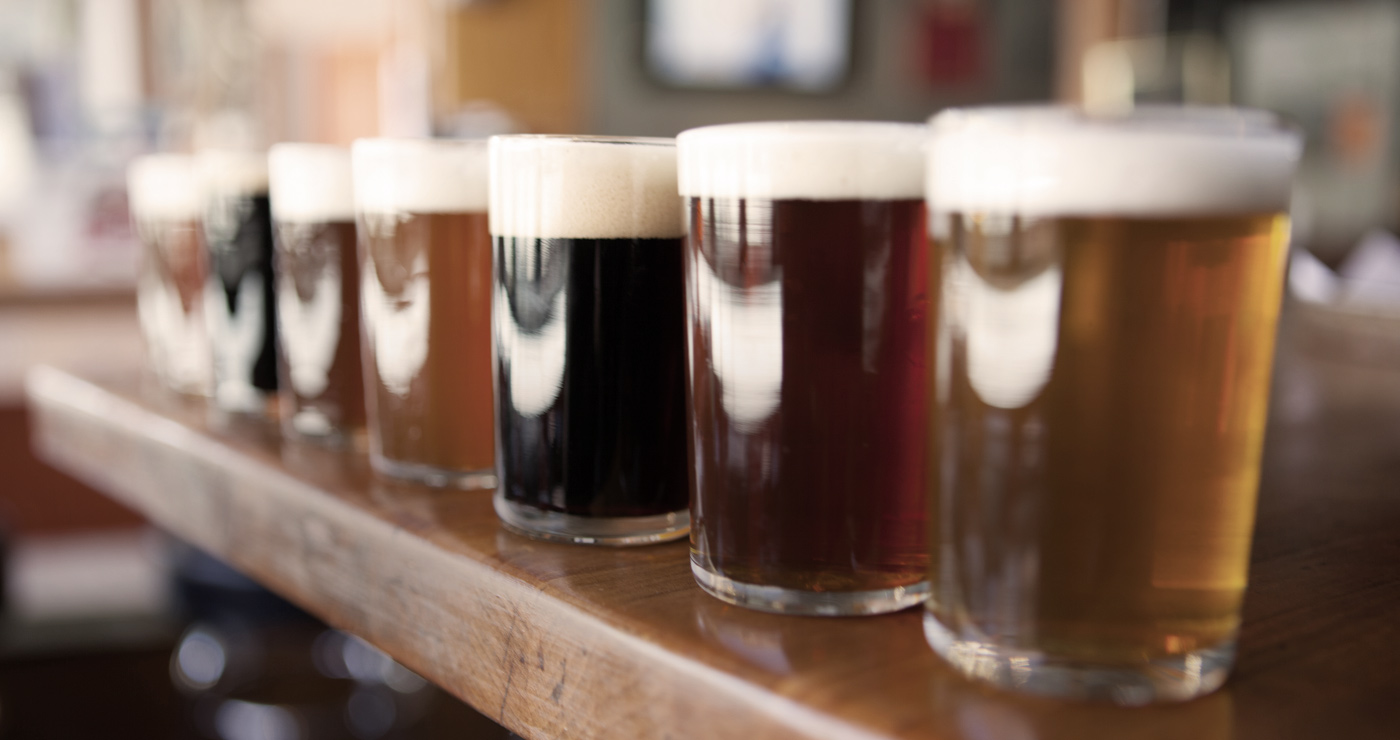 May 8, 2020 - May 9, 2020 | Deadwood, SD
---
May 8, 2020 - May 8, 2020 | His & Hers Ale House and Wine Bar, 696 Main Street | Deadwood
---
May 17, 2020 - May 17, 2020 | Deadwood Custom Cycles | Deadwood, SD
---
May 28, 2020 - May 28, 2020 | The Lodge at Deadwood | Deadwood
---
June 2, 2020 - June 2, 2020 | Deadwood
---

Featured
Event
June 6, 2020 - June 6, 2020 | Deadwood Event Center | Deadwood, SD
---
June 9, 2020 - June 9, 2020 | High Plains Western Heritage Center 825 Heritage Drive | Spearfish
---