Broken Boot Gold Mine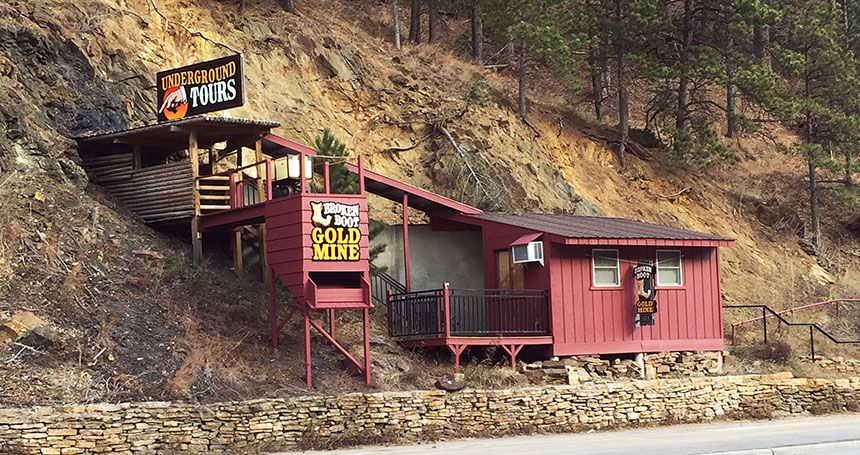 The 2020 season begins on June 1, open through Labor Day!
Tours begin every 30 minutes and last 30 minutes. Last regular tour of the day is at 5:00. Candlelight Tours at 5:30pm (must be 12+ years old). MUST PURCHASE TICKETS IN ADVANCE. MAX TOUR GROUP – EIGHT PEOPLE. MASKS REQUIRED AND INCLUDED WITH TICKET PURCHASE. Call 1-800-344-8826 to purchase or buy online CLICK HERE.
Step into the Black Hills' best underground mine tour & return to a time when the punch of a miner's pick and the roaring boom of a dynamite blast signaled the ongoing search for gold. Follow the path of ore cars deep underground into the century-old shafts of the Broken Boot where faceless miners sought their fortunes in the dark and explosive atmosphere of black powder and candlelight.
767 Main Street
Deadwood, SD 57732