Deadwood Historic Tours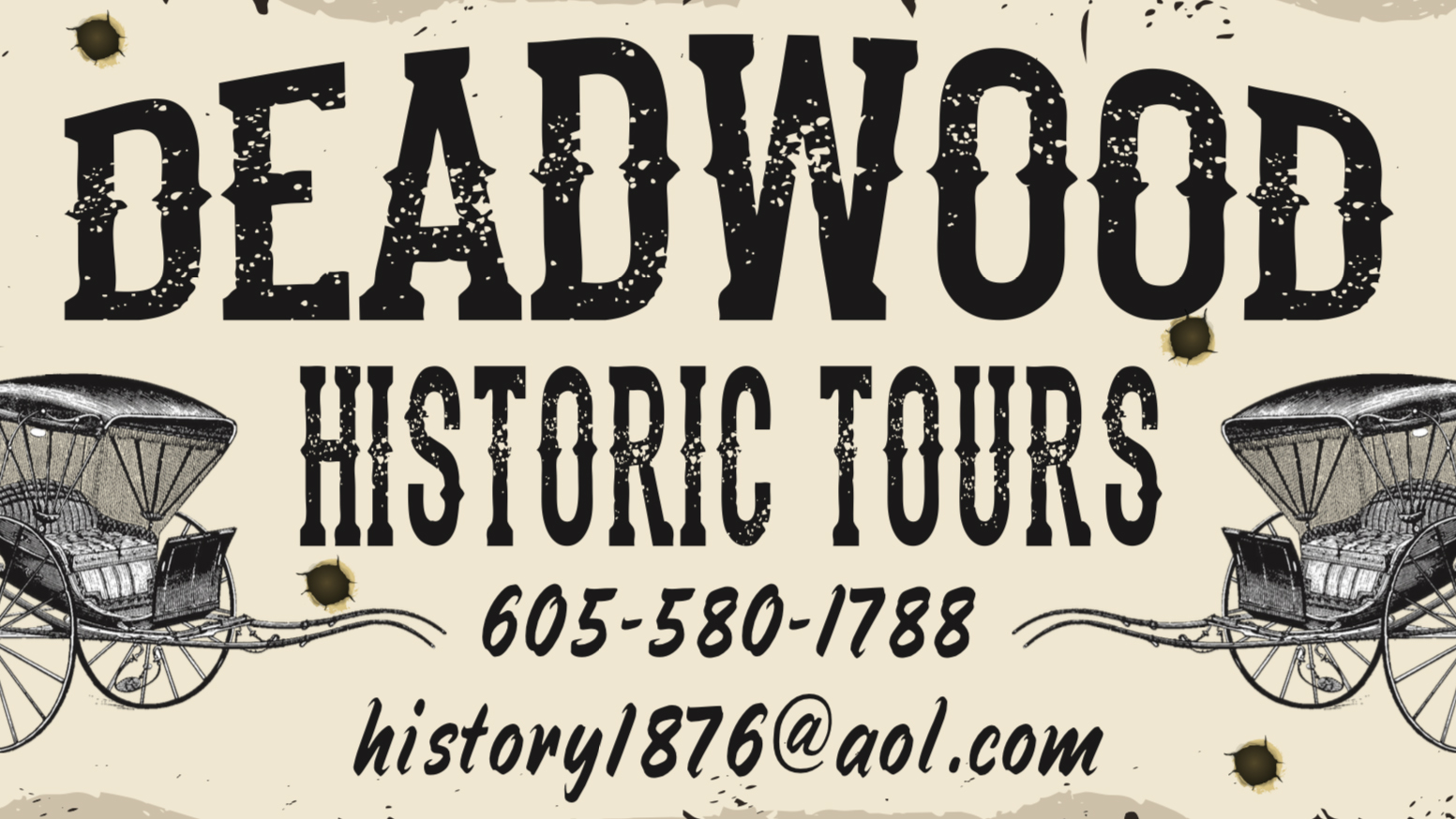 Deadwood Historic Tours offers guided tours by local historian Jeannine Guern. The tour is offered 6 days a week (Monday through Saturday) starting at 10:00am (length customizable), and by appointment on Sundays. Visitors go on an informative and picturesque journey that's full of local history – starting with Centennial Valley, through Deadwood's Historic Main Street, up to Lead, onto Cheyenne Crossing and on through Spearfish Canyon. Private tours and destinations are considered upon inquiry. Service dogs are welcome. Ask about a military discount. Payment may be made by cash or card. Contact Jeannine Guern at (605) 580-1788 or at history1876@aol.com for pricing and scheduling info.
Jeannine has had 25 years research experience on the history in and around Deadwood. She is the writer of several publications about the history in this area, and an author of history books about the Black Hills. The tour is informative and includes highlights on Deadwood destinations.