Chubby Chipmunk Hand-Dipped Chocolates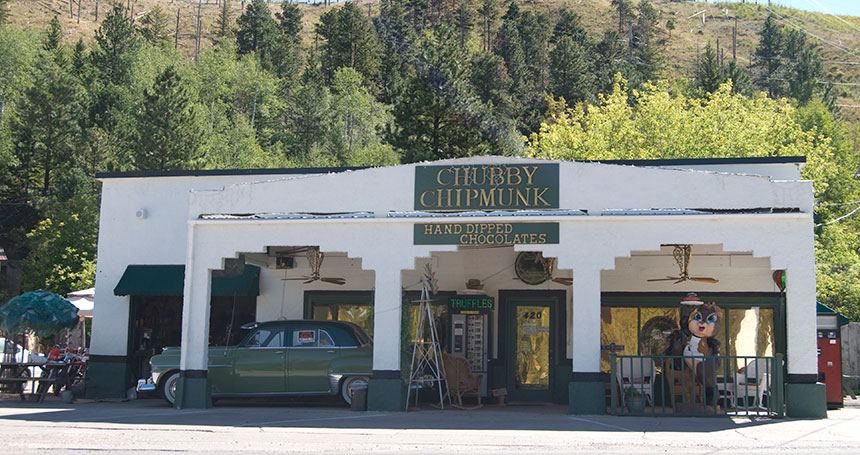 Chubby Chipmunk Hand-Dipped Chocolates has grown from a small shop to worldwide attention with their decadent handmade and hand-dipped truffles, caramel and toffee all made with "Butter and Love".  They have been included in the Grammy, CMA and Hollywood's Biggest Night (the Oscars) swag bags and continue to ship all over the world.  Most of the truffles are gluten free and we also carry vegan chocolate. Come in for free samples to see and taste for yourself.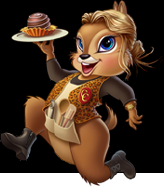 BUSINESS HOURS
Sun – Sat: 10am to 5pm (7 days a week)
ABOUT CHUBBY CHIPMUNK CHOCOLATES
It all started with dreams of chocolate, as Chip scampered about her mom's kitchen as a little girl. Even at this early age, she was already busy concocting mouth-watering treats and desserts—as long as they included chocolate.
Since then, time has only improved her delicacies. Her sunny kitchen, located in Historic Deadwood, South Dakota, is alive with treats you will forever dream about. Only now, truffles have become the main event—and rightfully so! Each is an original creation, and each promises to make you swoon and sway with delight.
The secret? She makes all her truffles, toffee, and caramel with "Butter and Love," the ingredients of chocolates that are truly to "Sigh For."
So when Deadwood is in your travel plans, make sure to stop by the Chubby Chipmunk Hand-Dipped Chocolate Shop. This magical little confectionary promises to satisfy anyone's sweet tooth – grown-ups and little kids alike.
And if you aren't visiting South Dakota in the near future, be sure to check out our online store. It's the next best thing! Chubby Chipmunk is proud to provide decadent truffles to customers all over the country, so don't miss out on the opportunity to indulge in her wonderful creations!
LEARN MORE ABOUT CHUBBY CHIPMUNK CHOCOLATES
420 Cliff Street
Deadwood, SD 57732