Do Deadwood is a group of Deadwood hotels that use BID8 occupancy tax revenues to sponsor events in Deadwood, programing in Outlaw Square, new  and expanded outdoor recreation opportunities and trails and the DGA.

In 2021, Do Deadwood will support the following: Deadwood Gaming Association, Wednesday night entertainment at Kool Deadwood Nites, the Mickelson Trail Marathon, Deadwood PBR, the Deadwood All-In Freestyle Motocross, Northern Hills Recreation Association, the Deadwood Alive Stagecoach, the 3-Wheeler Rally, Days of '76 Rodeo & Parades, Back When They Bucked PRCA Xtreme Bronc Match+Breakaway+Bareback Shootout, Deadwood Jam and a Mickelson Trail expansion design. While enjoying these wonderful Deadwood amenities, please support the businesses who sponsor them. Search Do Deadwood Properties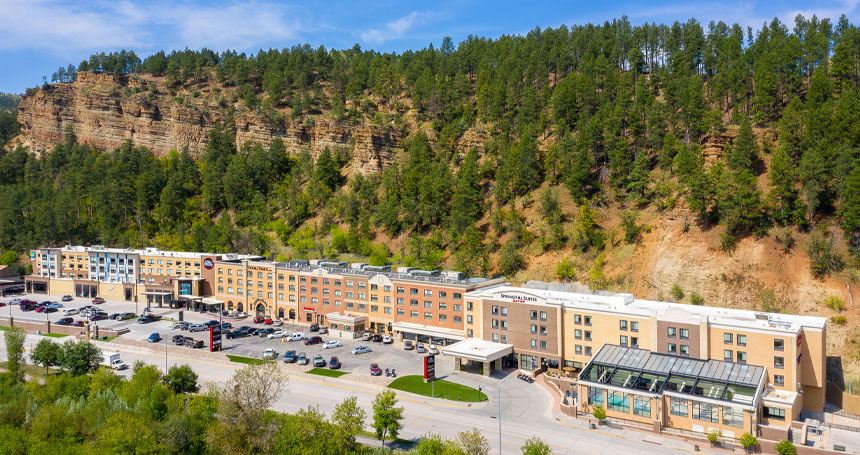 Cadillac Jack's Gaming Resort is home to Deadwood's newest expanded gaming floor. Get in on the action with sports betting, live poker, blackjack, over 240 slot machines, craps or roulette.
---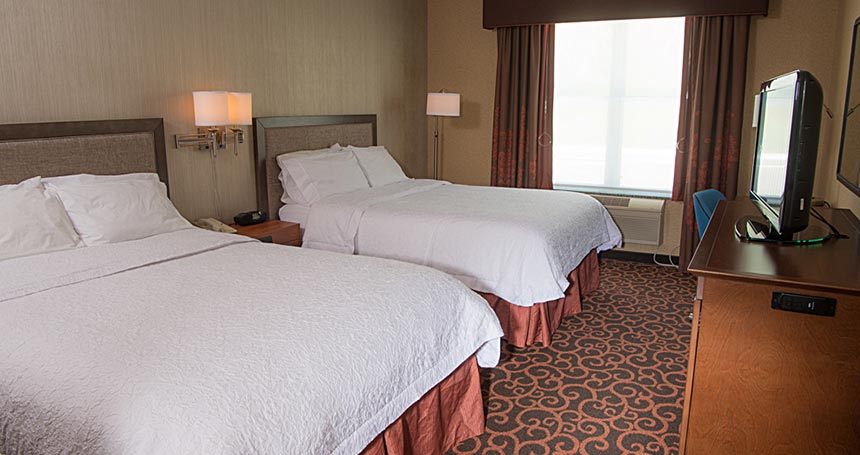 The Hampton Inn at Tin Lizzie Gaming Resort is located on Historic Main Street in downtown Deadwood, South Dakota.
---

Deadwood
Deal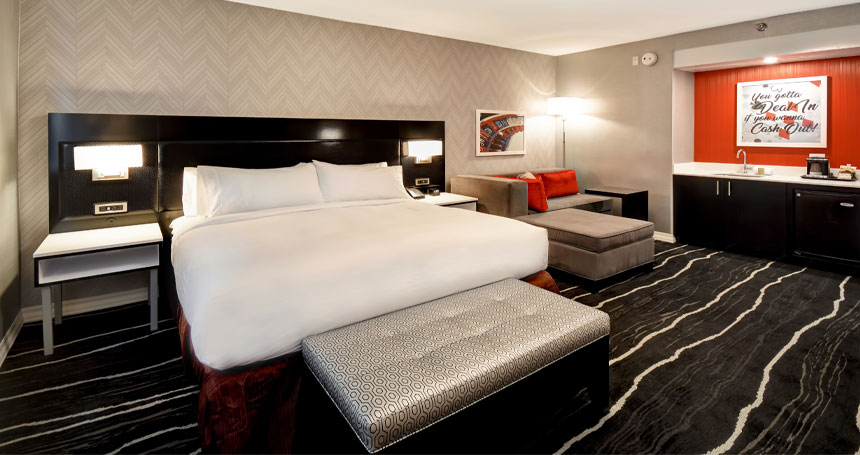 Experience the refreshing guest room enhancements at DoubleTree by Hilton.
---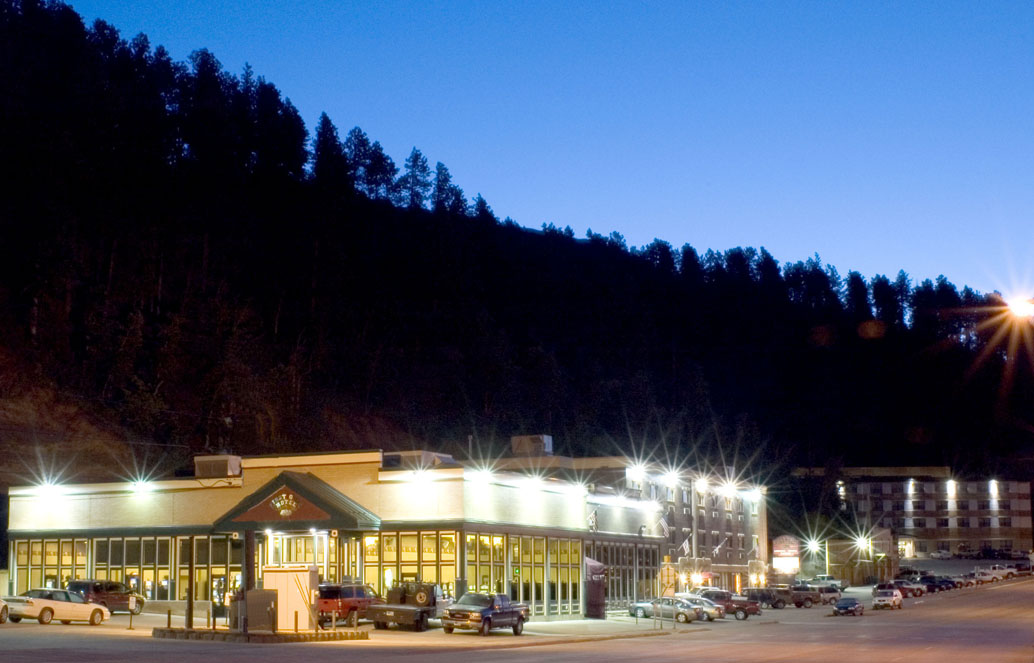 First Gold Gaming Resort & Travelodge by Wyndham-Deadwood "It's Where Deadwood Begins and the Winning Never Ends!" 11 Casino's featuring all your favorite slot machines and live blackjack table games.
---

Deadwood
Deal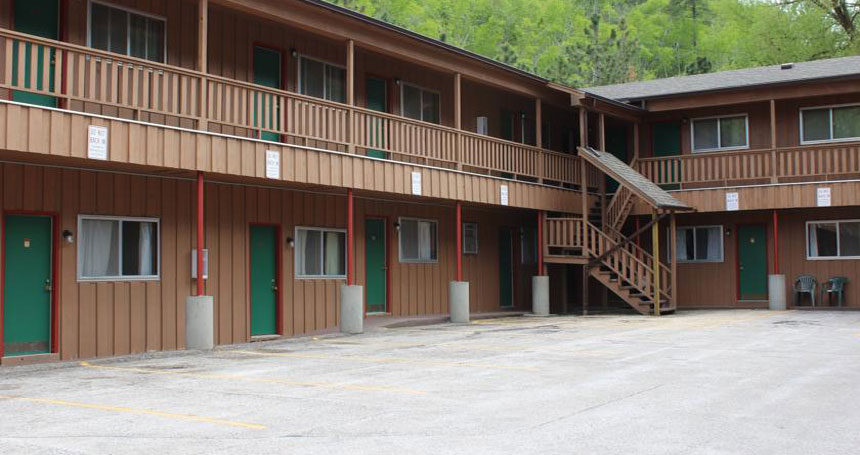 Gold Country Inn is in a quiet, historic neighborhood location surrounded by mountain Pine and Aspen, on Deadwood's upper Main Street.
---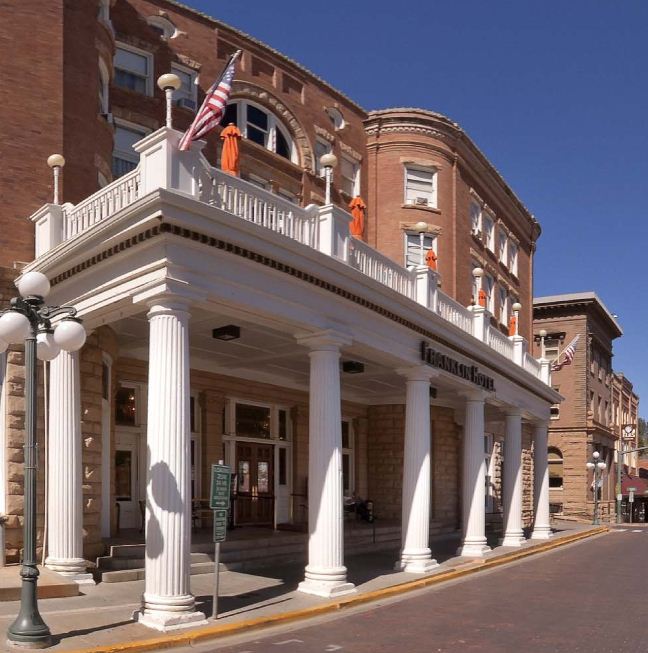 Since 1903, the Historic Franklin Hotel's legendary hospitality has drawn the likes of Teddy Roosevelt, Babe Ruth, and John Wayne.
---

Deadwood
Deal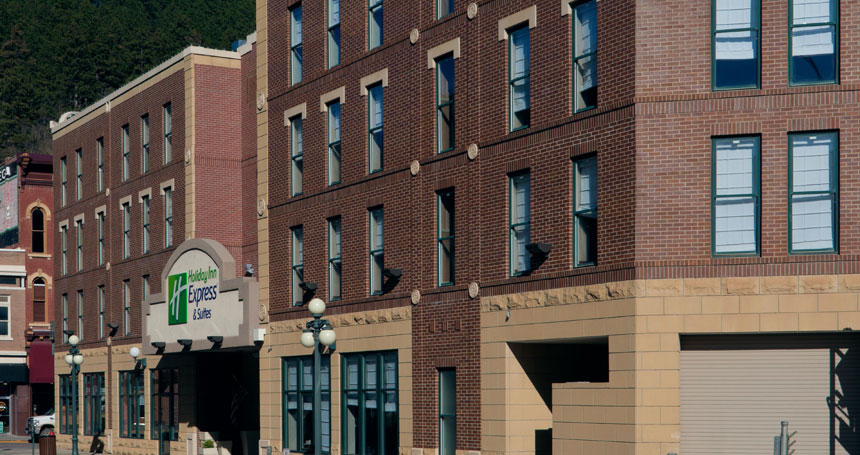 The beautiful Holiday Inn Express and Gold Dust Gaming Complex are located in the heart of the action on Historic Main Street in Deadwood, South Dakota.
---

Deadwood
Deal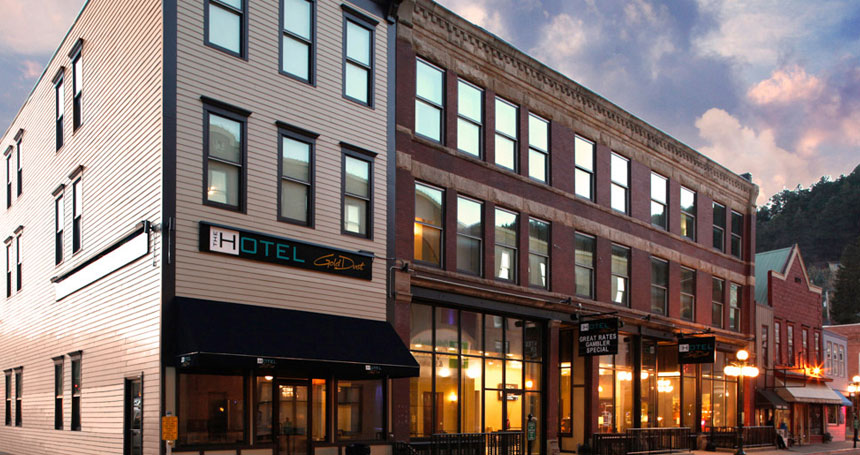 The Hotel by Gold Dust features beautifully remodeled rooms that showcase artwork by renowned pin-up David Uhl.
---

Deadwood
Deal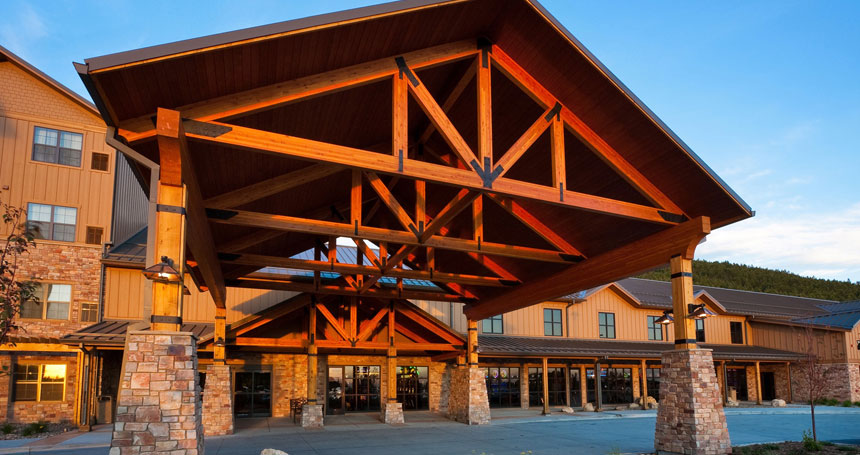 Welcome to The Lodge at Deadwood Gaming Resort! The Lodge at Deadwood Gaming Resort is the locals' choice for dining, gaming and relaxing in the Black Hills.
---

Deadwood
Deal
At SpringHill Suites enjoy rooms with a little extra; make a splash in the infinity pool; relax near the fire pit in an award-winning destination for families looking to make
---