Deadweird - It's how Deadwood does Halloween

October 25, 2019 - October 26, 2019
Come celebrate Halloween in Deadwood. Deadweird is a little crazy, a little spooky and a WHOLE lot of fun! Make plans for the 7th annual Monster Ball on Friday, Oct. 25, 2019 with a live band, dancing and prizes; and the annual Costume Contest with more than $10,000 in cash and prizes for the best costumes on Saturday, Oct. 26, 2019. Both of these events are FREE, so come in costume or just come to watch – it is quite the sight! Must be 21 to participate.
October 25, 2019
7pm – 10pm : The Monster Ball at Tin Lizzie Gaming Resort – live music by Tie Dye Volcano, prizes, dancing, and FUN. Vote for people's choice at the Monster Ball. Be sure to grab your number as you enter and sign up for the bar tab giveaway!
October 26, 2019
6pm – 9pm: Costume Contest, with the winners being announced at 9:30 p.m. Music and dancing will take place during this time as well. This year's event will be held at the Silverado-Franklin!
This event is an open container weekend, event cups will be allowed in designated areas from 5 p.m. to 10 p.m. on Friday, October 25 and noon to 10 p.m. on Saturday, October 26. 
Deadweird Street Closure: TBD
2018 Costume Contest Winners: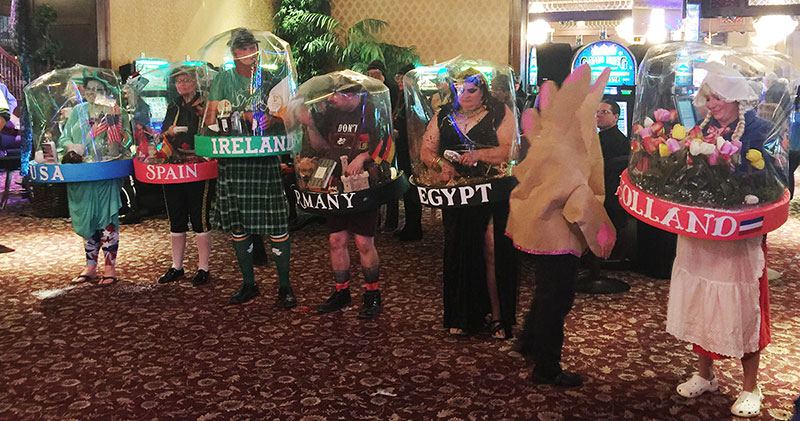 1st Overall, Snow Globe & Hand, Group of 8: Gloria, Jenny, Nathan, April, Kate, Nancy, Kenda and Deb.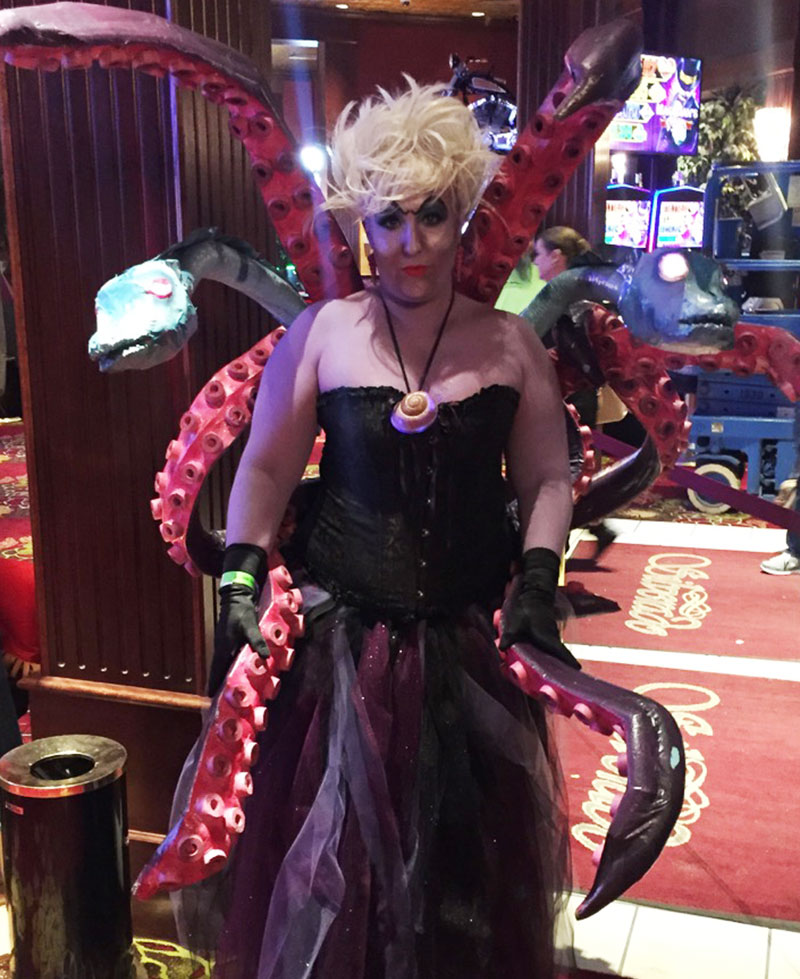 2nd Overall, Ursula from The Little Mermaid, Amy G.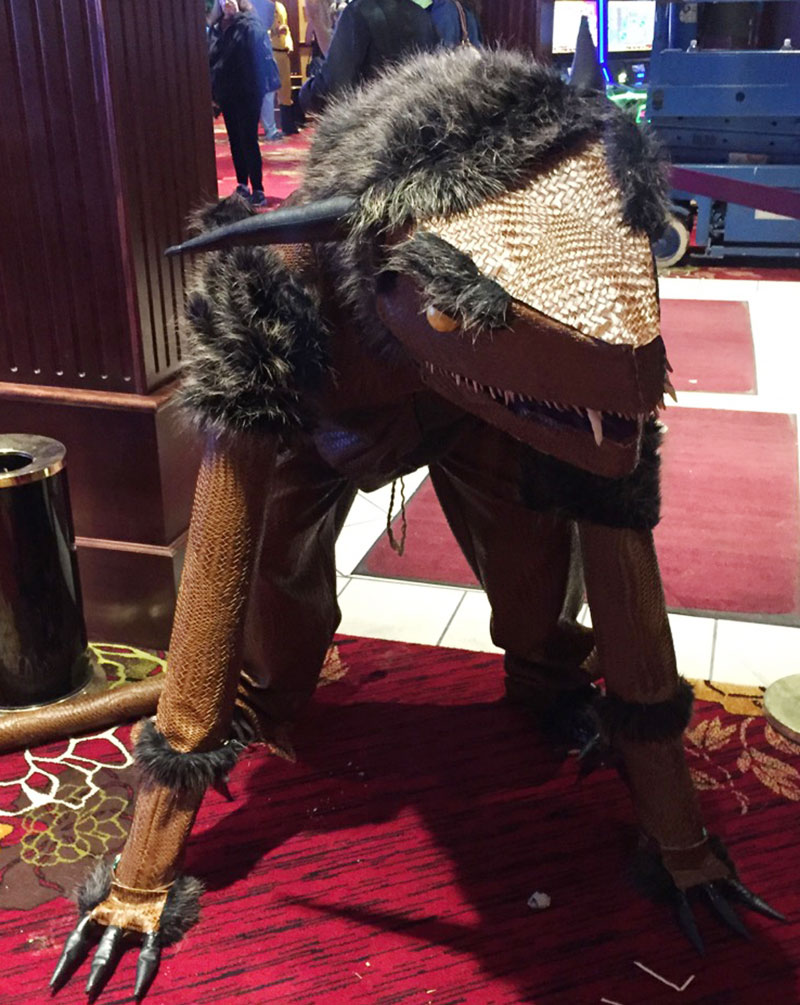 3rd Overall, Demon Beast, Austin D. from Rapid City, SD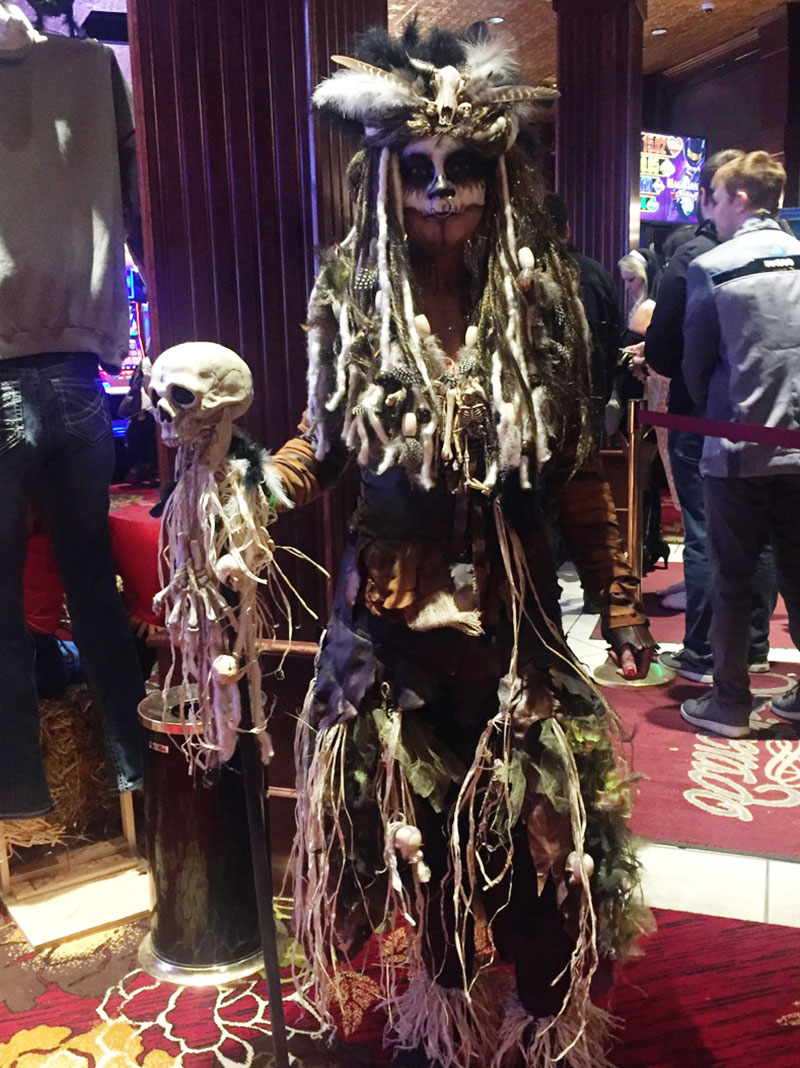 Best Theme, Voodoo Priestess, Paula H. from Casper, Wyo.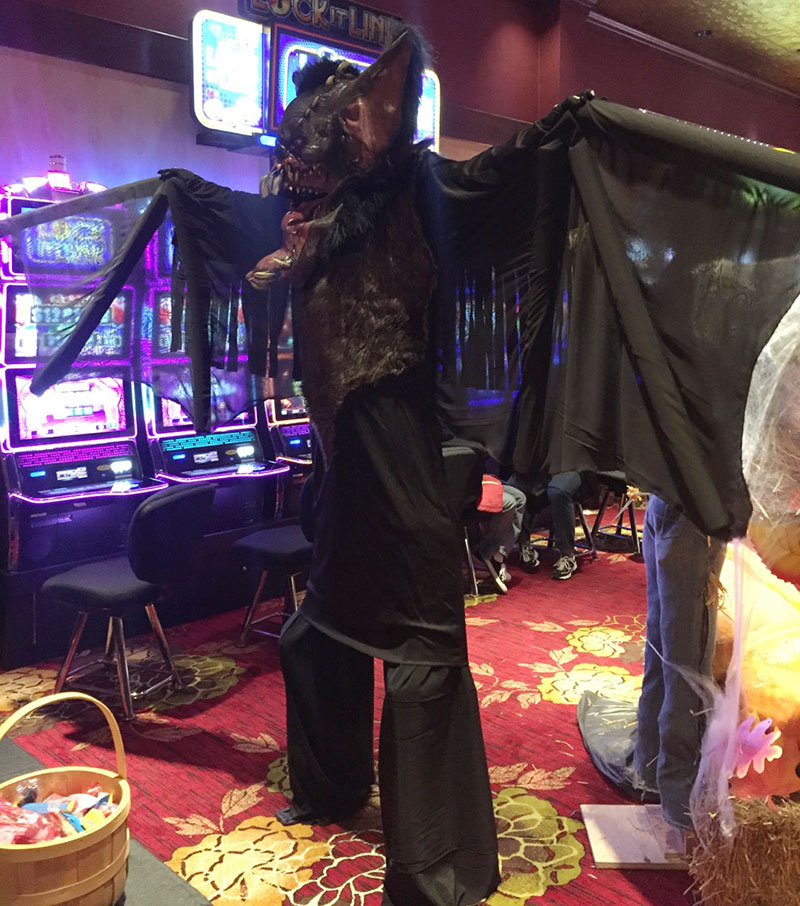 Creepiest, Devil's Pet Bat, Larry B. from Central City, SD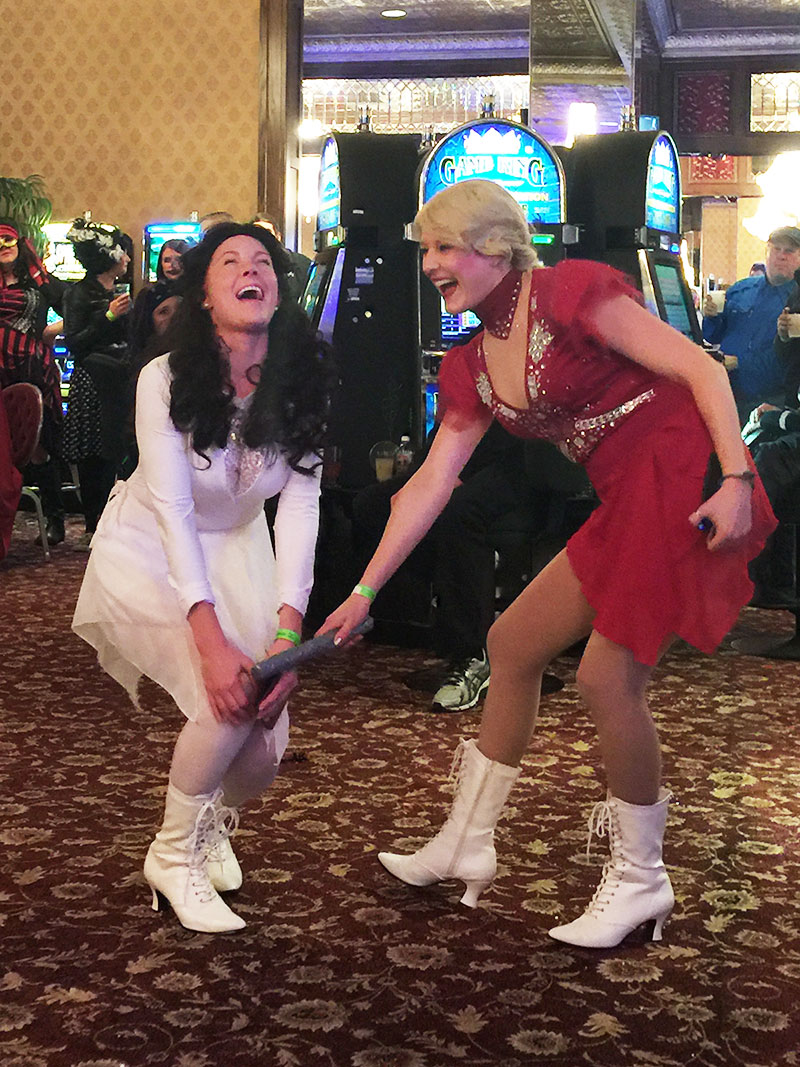 Funniest, Nancy Kerrigan & Tonya Harding, Michele A. & Stacey A.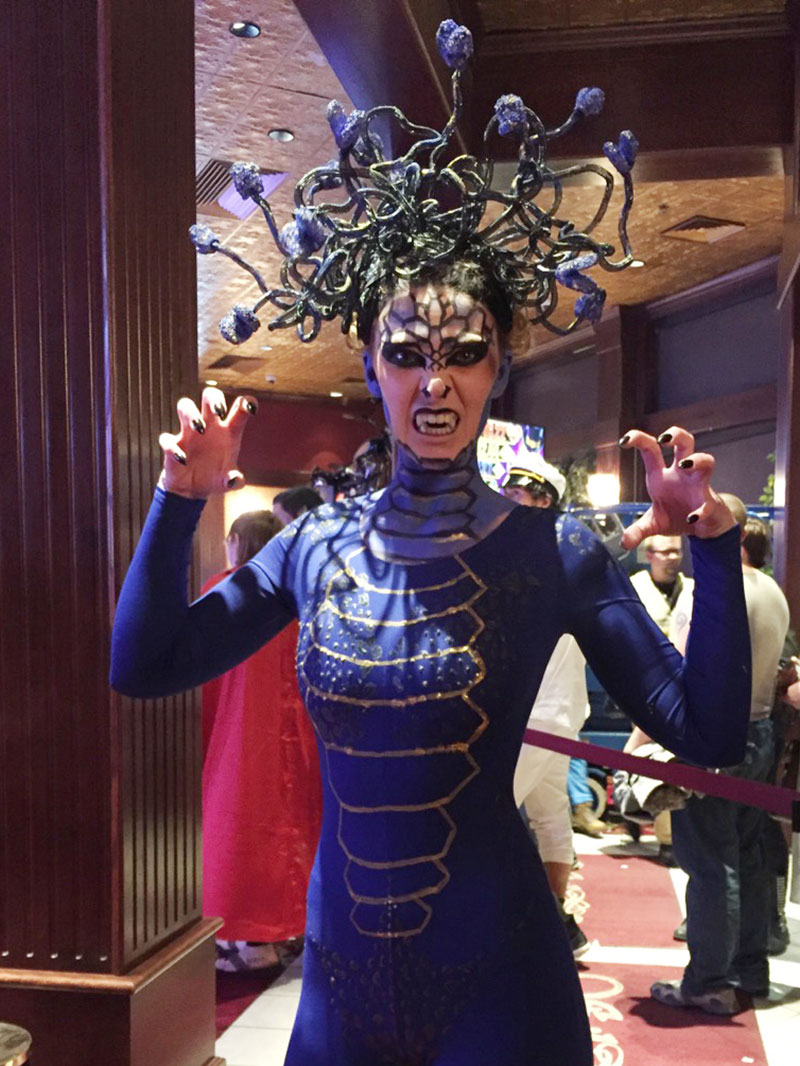 Sexiest, Medusa, Kaitlyn A.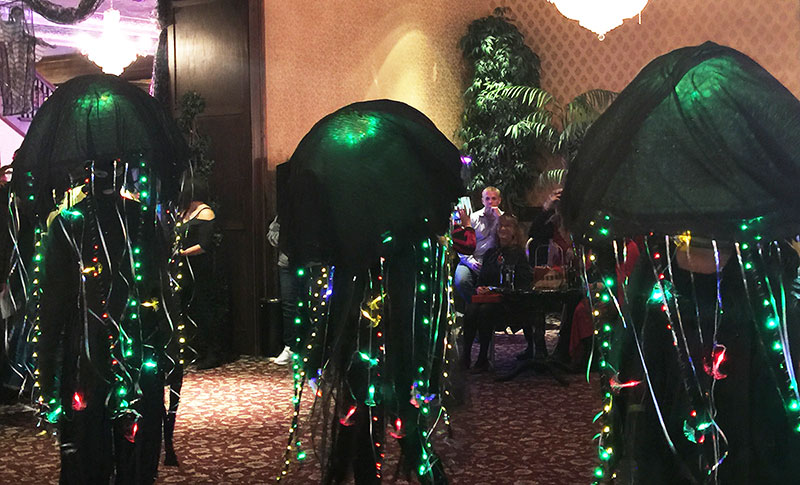 Most Creative, Rasta Dready Jellyfish, Group of 3: Kristi, Joel & Jagger, Lead, SD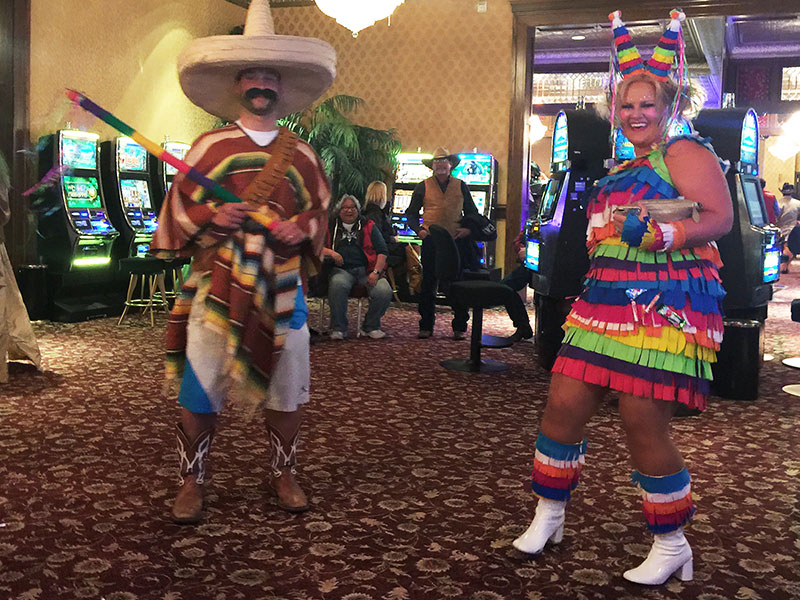 Best Couple, Piñata & Mexican, Jennifer from Armour, SD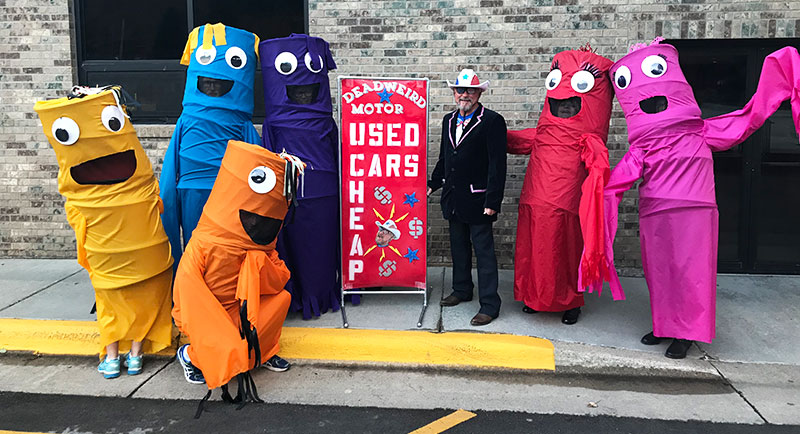 1st Best Group, Deadweird Motors, Group of 7: Max, Marlene, Daryl, Kelley, John, Cindy and Claire, Sioux Falls, SD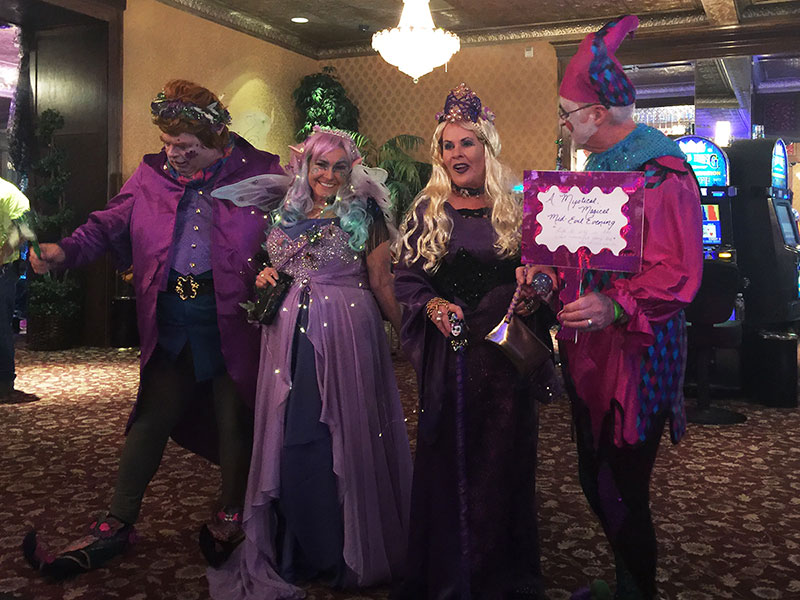 2nd Best Group, Mystical Magical Mid-Evil Evening, Group of 4: Connie, Don, Shaun & Kaitalyn, Spanish Fork, UT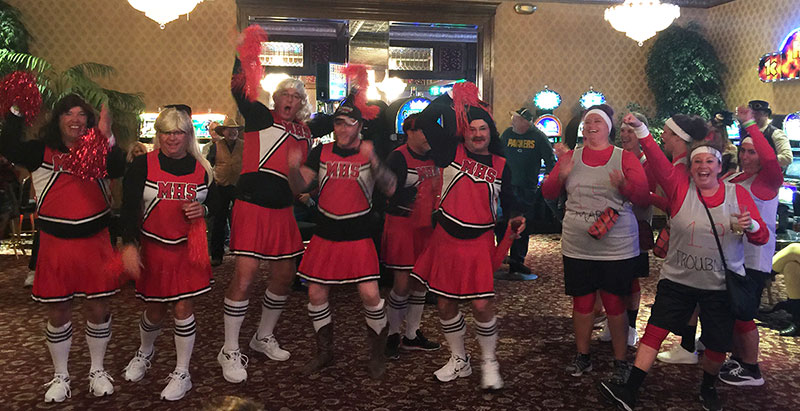 3rd Best Group, Basketball Team & Cheerleaders, Group of 12: Tamara, Lana, Joyce, Cindy, Tanner, Brent, Brad, Kristen, Greg, Jamie, Tammy & Shamor, Dickinson, ND