Deadweird - It's how Deadwood does Halloween

October 29, 2021 - October 30, 2021
Come celebrate Halloween in Deadwood. Deadweird is a little crazy, a little spooky and a WHOLE lot of fun! Make plans for the 9th annual Monster Ball on Friday, Oct. 29, 2021 with a live band, dancing and prizes; and the annual Costume Contest with more than $10,000 in cash and prizes for the best costumes on Saturday, Oct. 30, 2021. Both of these events are FREE, so come in costume or just come to watch – it is quite the sight! Must be 21.
2021 Schedule
Friday, OCTOBER 29
6-10pm • MONSTER BALL: Live music by The Cowardly Lions, People's Choice Costume Contest, Dancing & FUN – all at Saloon #10! Winners will be announced at 9:30pm. MUST BE 21 TO PARTICIPATE!
SATURDAY, OCTOBER 30
3-5pm • TRUNK OR TREAT: Enjoy family-friendly trick or treating in Deadwood on Saturday, October 30 outdoors at the Days of '76 Event Complex – All are welcome! Treats from trunks of vehicles will be served from 3 to 5pm.
6-10pm • COSTUME CONTEST & PARTY: Register for the contest at Outlaw Square. Judging in the Silverado & Franklin from 6-9pm. All participants must register prior to judging. Winners are announced at 9:30pm on the stage in the Historic Franklin. Music & Dancing from 6pm-10pm at the Historic Franklin. $10,000 In Cash & Prizes! MUST BE 21 TO PARTICIPATE!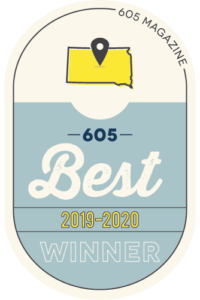 2020 Deadweird Costume Contest Winners: 
1st Place Overall:
Enzo G from Albuquerque, NM: "Bebop the Punk Warthog"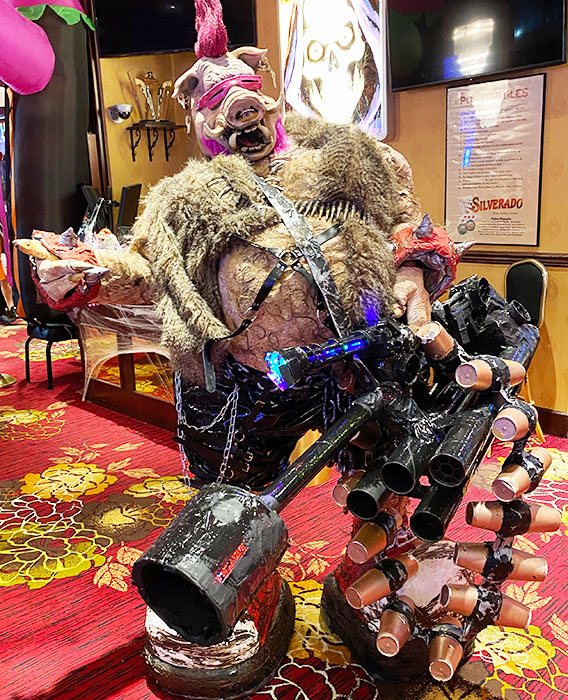 2nd Place Overall:
Tanya R from Rapid City, SD – "Little Girl with Stilt Walker"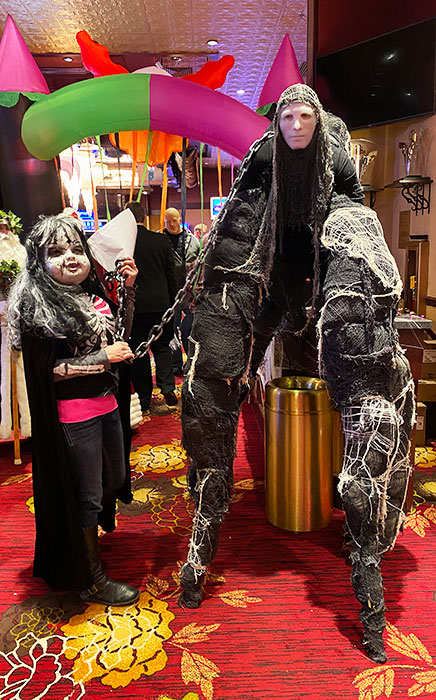 3rd Place Overall:
Steven S. and Charmane M: "2020 Vampires"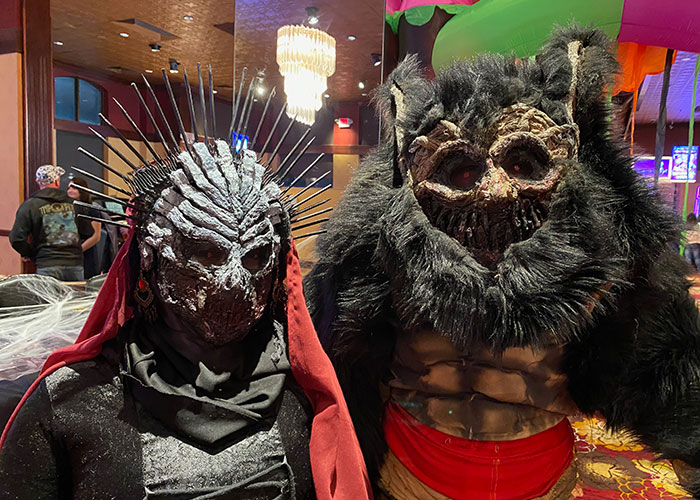 Best Couple:
Dan D. from Rapid City, SD: "Jack & Jill"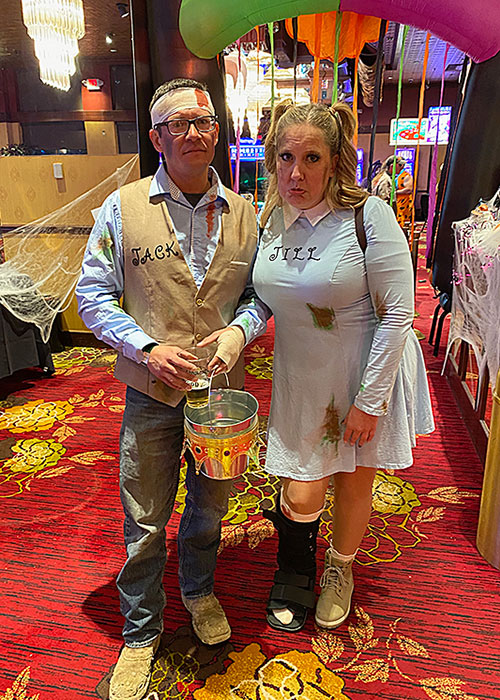 Funniest:
Jordan and Rhiannon K: "Buffalo Pants and Woman"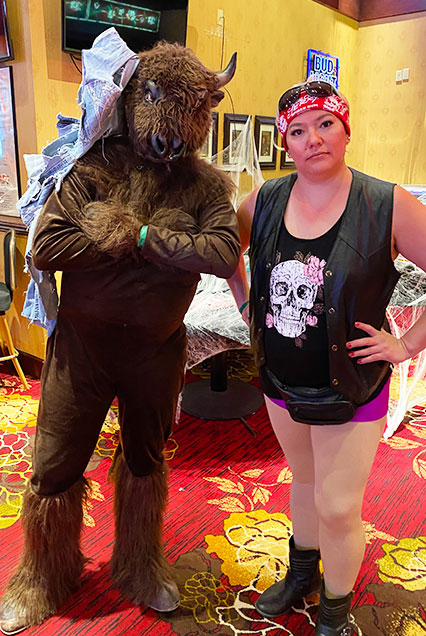 Creepiest:
Michael D: "Krampus"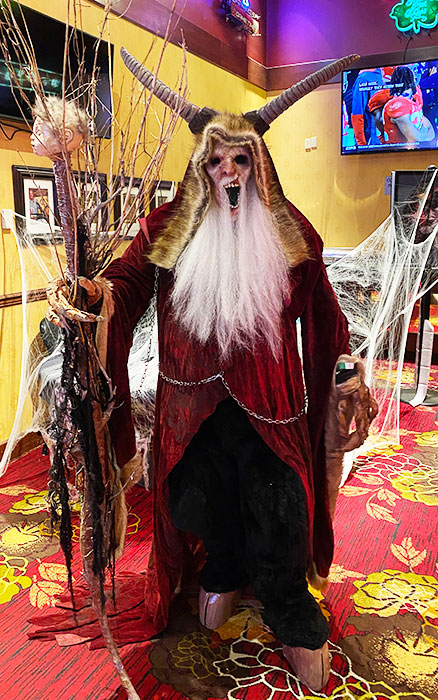 Best Theme:
Rachel M. and Denise H: "Meetings for 2020"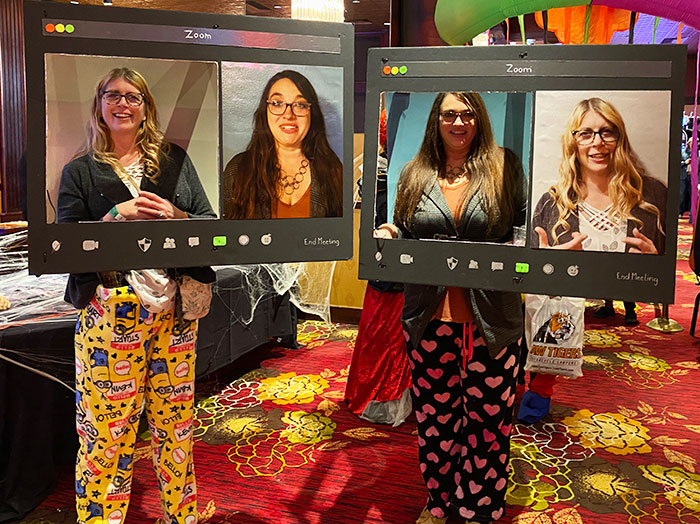 #1 Group:
Lizzy B, Tory M and Hannah M: "Transformers"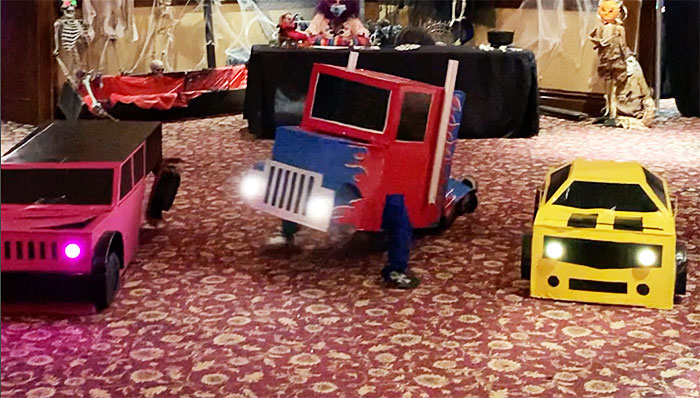 #2 Group:
Dave A, Scott B, Jo B, Brenda A, Hope L, Lars L, Shelly H, Doug H and Kevin O: "Dodge Ball"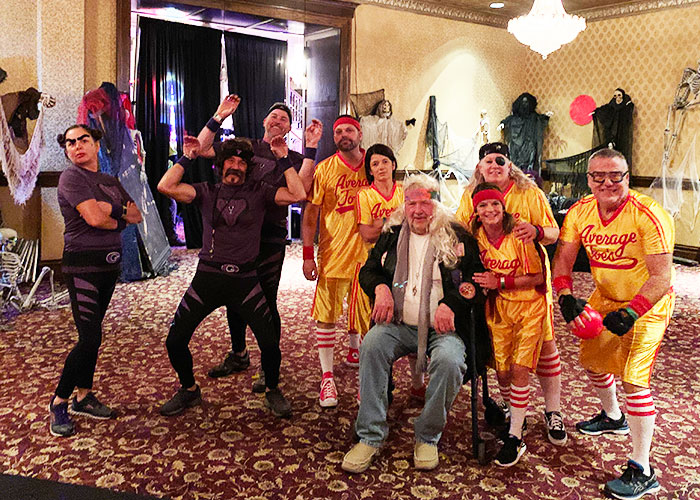 #3 Group:
"Super Mario Large Group"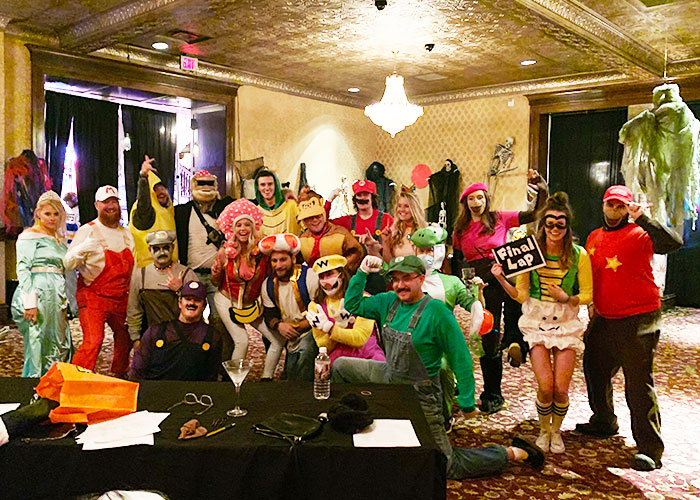 Most Creative:
Megan O, Elizabeth J, Cara O, Eric J and Kathryn B: "Birds of a Feather"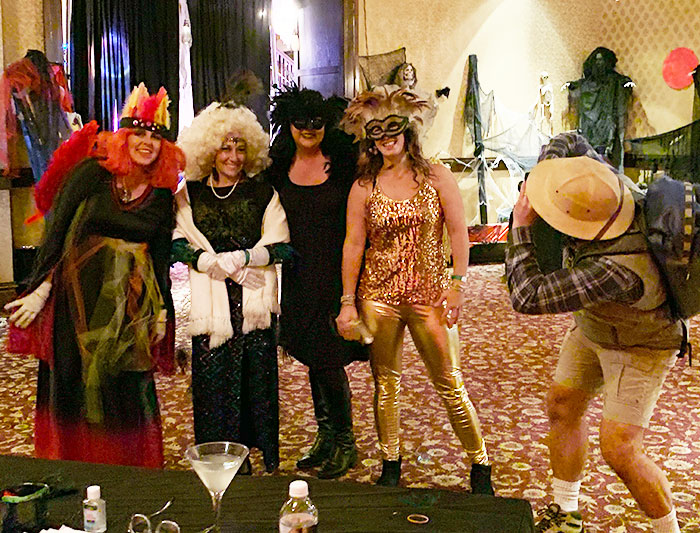 Sexiest:
Kyle C, Tessa C, Angel P, Mike S, Rachel S, Kassidy S, Shane S, Nate B and Tara A: "Sexy Circus"