ISOC Deadwood Snocross Showdown - Professional Snowmobile Races in Deadwood

January 27, 2023 - January 28, 2023
Days of '76 Event Complex, Deadwood, SD
The greatest show on snow returns to Deadwood January 28 & 29, 2023 as the ISOC Amsoil Championship Snocross Series hits the Black Hills for the eleventh annual Deadwood Snocross Showdown. More than 150 of the top professional Snocross racers will descend on the historic town's Deadwood Event Complex for a weekend of high-flying, high-speed, high-octane snowmobile racing.
No outside coolers or beverages. No propane/fuel heaters. All outside bags subject to search.
---
To purchase Snocross tickets call 800-344-8826
Deadwood Snocross is held in the Days of 76 Event Complex (rodeo grounds) at 18 76th Drive. Parking onsite is limited. Event organizers recommend parking at your hotel (if staying in town), or in one of Deadwood's free or metered parking areas, and utilizing the Deadwood Trolley to arrive at the event. Several taxi and shuttle services also operate in and around Deadwood.
This is a Deadwood/Budweiser Event.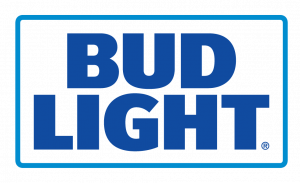 This event is also supported by:
Midco, The Lodge at Deadwood, Outlaw Square, Saloon 10, KEVN Black Hills Fox, Couer Wharf, First Gold Gaming Resort, Deadwood Mt. Grand, Scull Construction, NAPA Auto Parts, Tin Lizzie Gaming Resort, Spearfish Canyon Lodge, SD Snowmobile Association, Cadillac Jack's Gaming Resort, Orthopedics and Sports Medicine at Monument Health, Jacob's Welding, Deadwood Elks, Loud American Roadhouse in Sturgis, Riverfront Broadcasting and M&M Sanitation.