ISOC Deadwood Snocross Showdown - Professional Snowmobile Races in Deadwood

January 29, 2021 - January 30, 2021
Days of '76 Event Complex, Deadwood, SD
The greatest show on snow returns to Deadwood January 29-30, 2021 as the ISOC Amsoil Championship Snocross Series hits the Black Hills for the ninth annual Deadwood Snocross Showdown.
More than 150 of the top professional Snocross racers will descend on the historic town's Deadwood Event Complex for a weekend of high-flying, high-speed, high-octane snowmobile racing. Pros like Logan Christian, Elias Ishoel, Kyle Pallin, Megan Brodeur and Kody Kamm will race in the Deadwood Snocross Showdown.
No outside coolers or beverages. No propane/fuel heaters. All outside bags subject to search.
---
Please use link above to purchase tickets online or call 800-344-8826
Deadwood Snocross is held in the Days of 76 Event Complex (rodeo grounds) at 18 76th Drive. Parking onsite is limited. Event organizers recommend parking at your hotel (if staying in town), or in one of Deadwood's free or metered parking areas, and utilizing the Deadwood Trolley to arrive at the event. Several taxi and shuttle services also operate in and around Deadwood.
This is a Deadwood/Budweiser Event.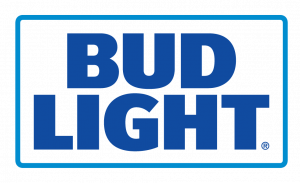 This event is also supported by:
Midco, Black Hills Energy, The Lodge at Deadwood, Outlaw Square, Saloon 10, Black Hills Regional Eye Institute, Cadillac Jacks, KEVN Black Hills Fox, First Gold Gaming Resort, Deadwood Mt. Grand, Scull Construction, NAPA Auto Parts, SD Snowmobile Association, Homeslice Media/Loud American, Cadillac Jack's Gaming Resort, Riverfront Broadcasting and Silverado-Franklin.
COVID-19 Precautions
SNOCROSS 2021 – ISOC COVID-19 RACE GUIDELINES
This Plan is a full understanding of necessary safe practices, including safe distancing and Personal Protective Equipment (PPE) requirements, local, state and federal guidelines and the generally accepted attention to public health that will be expected of every commercial entity planning to conduct business activities in this COVID-19 changed environment. CLICK HERE to read.
RESOLUTION TO REQUIRE FACE COVERINGS IN CERTAIN SITUATIONS
On January 4, 2021, the Deadwood City Commission voted on Resolution 2021-02 to extend Resolution 2020-25. THE FULL RESOLUTION CAN BE READ HERE: City of Deadwood Face Coverings Resolution. 
Resolution 20-2021 requiring the wearing of face coverings/masks in certain situations to slow the community spread of COVID-19. Face coverings/masks are required in indoor public places owned by the City of Deadwood at all times and in outdoor public spaces within the City of Deadwood when gathering for more than 15 minutes and/or when 6 foot social distancing cannot be achieved or maintained. The Resolution also requires face coverings/masks to be worn when utilizing public transportation in the city.
Private businesses in Deadwood still have the ability to establish and enforce mask requirements as they deem fit. Patrons not abiding by posted requirements, as established by the business, can be asked to vacate the premises. Failure to vacate may result in a criminal prosecution under SDCL 22-35-6, Entering and Remaining After Notice.
Ticket Information
Ticket Sales Start:
August 5, 2020