Outlaw Square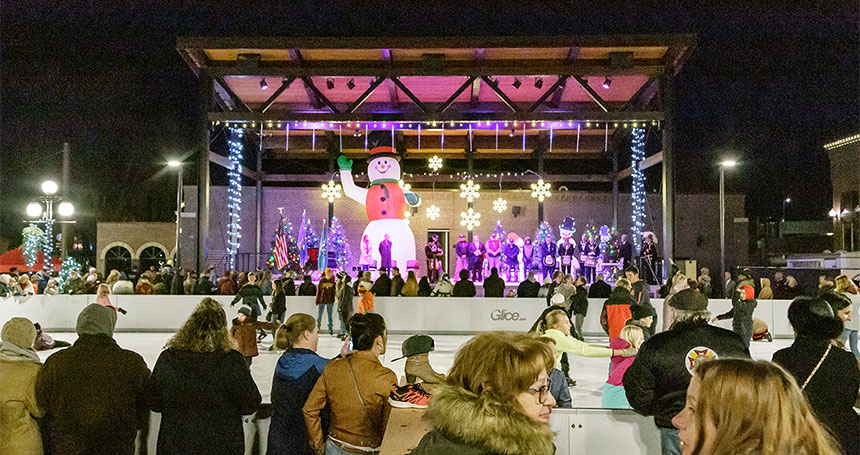 Outlaw Square is Historic Deadwood's newest year-round, family-friendly gathering space and entertainment venue on Main Street. This outdoor pavilion in the heart of all things Deadwood will accommodate a variety of events including concerts, ice skating, history presentations, movie nights, craft fairs, holiday and sporting events and much more!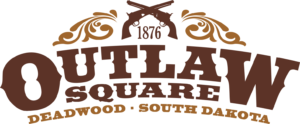 Summer 2022 Weekly Events
Monday: FREE Movie Night – sponsored by VAST
Tuesday: Tuesday Family Fun Nights by Deadwood History
Wednesday: FREE Summer Concert Series
Thursday: Thursday Program Nights
Beginning Memorial weekend. Schedule subject to change due. Visit www.OutlawSquare.com for more information.
History of Outlaw Square
The square was created because of a community-wide effort to build a local gathering space to accommodate public events. Historically, the City of Deadwood had a number of these public plazas, including a gazebo and outdoor concert venue on Sherman Street and Chautauqua Park on the top of McGovern Hill. But as the decades wore on, these spaces succumbed to age and redevelopment, and modern Deadwood has been without a public square. Until now.
Construction of Outlaw Square began in the autumn of 2018. Its location on the corner of Deadwood Street and Main Street is the former site of Deadwood's City Hall and the Deadwood Theater, grand Victorian-era public buildings that were destroyed by a tragic fire in 1952.
It's also less than 100 feet from the confluence of Whitewood Creek, City Creek, and Deadwood Creek, where gold was first discovered in Deadwood Gulch in late 1875 – an event that opened the floodgates to the prospectors, entrepreneurs, and gamblers who built Deadwood into one of the West's most legendary towns.
703 Main Street, Deadwood, SD 57732