Infamous Deadwood: Al Swearengen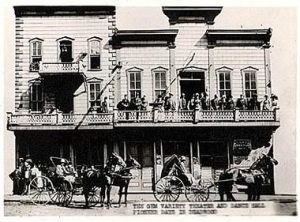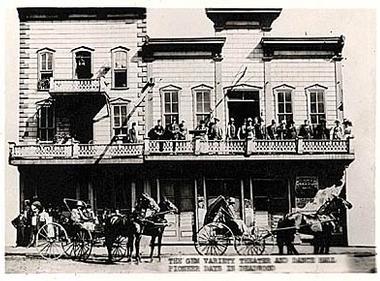 Ellis Albert "Al" Swearengen was one of Deadwood's most infamous and brutal citizens. He opened his "Gem Theater" in 1876 as one of the first entertainment venues in town. Swearengen lured desperate women from all around and then bullied and beat them into becoming his prostitutes. The Gem Theater, along with the rest of Deadwood, burned down September 26, 1879. But that didn't stop Swearengen. He rebuilt the Gem, bigger and better than it was before.
Then in 1894, the Gem burned again when another massive fire destroyed Deadwood's Main Street business district. Determined to keep his lucrative business alive, Swearengen rebuilt The Gem for a second time. He also formed strategic political alliances that kept him from being a part of any efforts to clean up the rough and tumble town.
In 1899, The Gem Theater catches fire for a third time. When firefighters arrive at the scene they discovered that someone had stolen the hydrant wrenches. All they could do was watch the building burn. After the third fire, Al Swearengen decides to leave Deadwood and head to Colorado. A few years later, his body is found near a streetcar track in Denver, but authorities never determined if his death was accidental or foul play.