Infamous Deadwood: Poker Alice Tubbs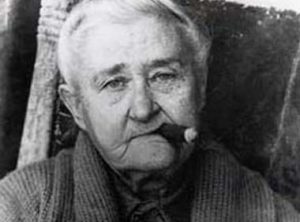 Deadwood was a rough and tumble gaming town not fit for a fine English lady. But that's exactly where Ms. Alice Ivers found herself. Widowed and broke, this lady began playing poker to support herself. Nicknamed "Poker Alice," she became a cigar-smoking, straight-faced, gambler who very rarely lost. She was so legendary that men came from all around just for the chance to beat her—but few of them did.
Reportedly, her favorite saying was "Praise the Lord and place your bets. I'll take your money with no regrets." She met and married a local Deadwood man and had seven children, but she never gave up the game of poker and used her winnings to help support the family. In her later years, Alice claimed she won over $250,000 at the gaming tables—but never cheated. Poker Alice died in 1930 and is buried in Sturgis, SD.