Days of '76 Museum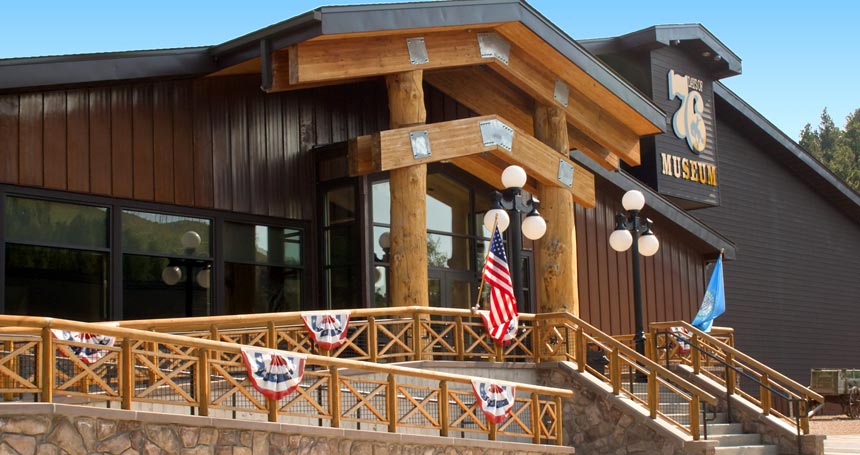 The Days of '76 began as a way to honor Deadwood's first pioneers – the prospectors, miners, muleskinners and madams who poured into the Black Hills in 1876 to settle the gold-filled gulches of Dakota Territory. Since the first celebration in 1923, the Days of •76 have grown into a legendary annual event with a historic parade and an award-winning PRCA rodeo.
The Days of '76 museum began informally, as a repository for the horse drawn wagons and stage coaches, carriages, clothing, memorabilia and archives generated by the celebration.
In 2004 the board of the Days of •76 Museum, supported with a $3,000,000 gift from the City of Deadwood, pledged to construct a new $5.25 million, 32,000-square-foot home for its collections of Western and American Indian artifacts, archives, photos and artwork. The new two-story museum opened in 2012.
Hours of Operation
May – September: 9:00 a.m. to 5:00 p.m. daily
October – April, 2018:  10:00 a.m. to 4:00 p.m., Tuesdays through Saturday
Closed Sunday and Monday and winter holidays
Blue Star Museums program. Free admission program is available, from Memorial Day through Labor Day 2012, to active-duty military and their immediate family members (military ID holder and five immediate family members), which includes active duty Reserve and active duty National Guard.
17 Crescent Street, Deadwood, SD
Deadwood, SD 57732