the BROTHEL DEADWOOD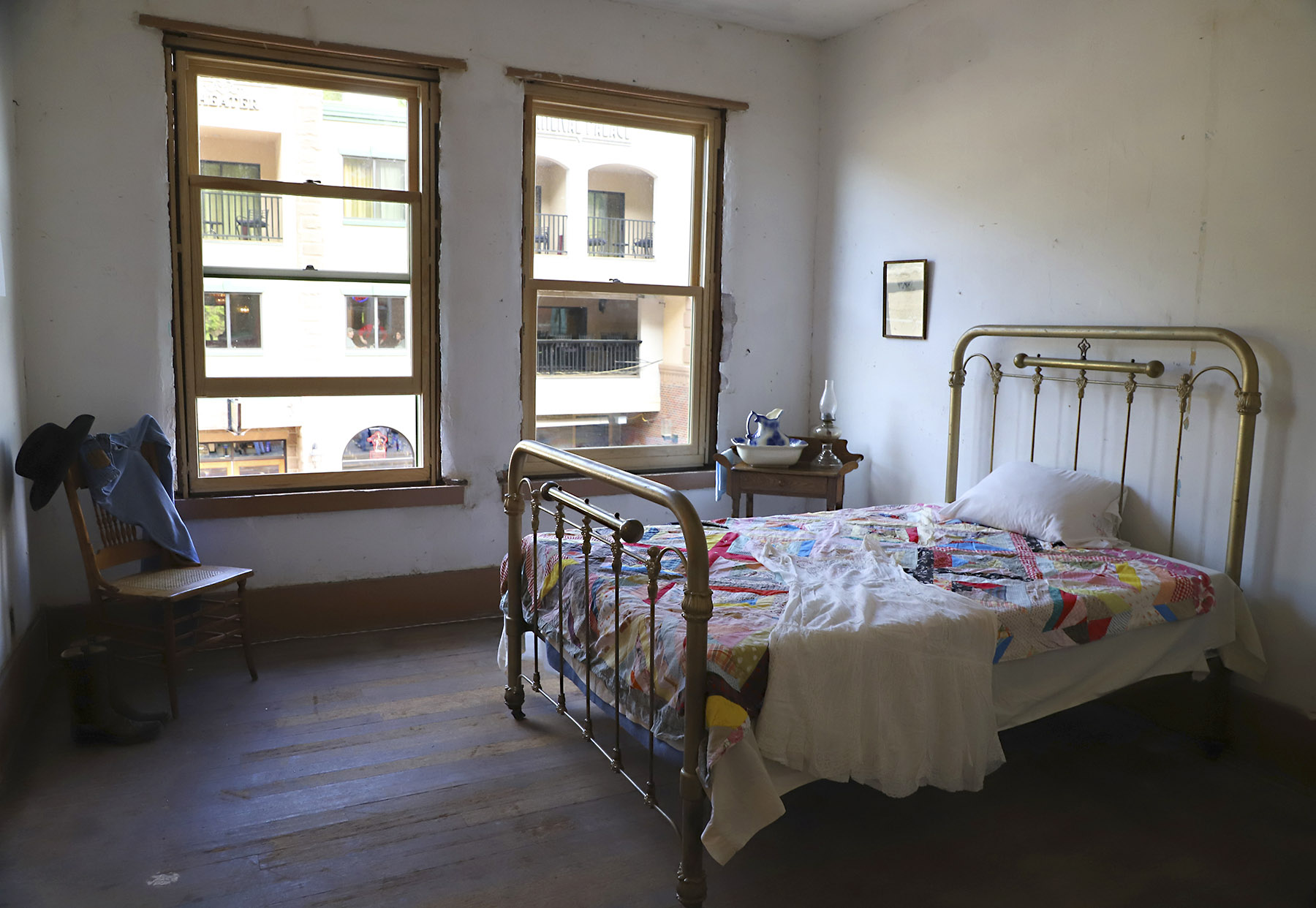 Beginning this summer Deadwood History, Inc. will embark on a new project – the interpretation of the century-long history of the brothels in Deadwood. Brothels were a fixture on the second story of several Deadwood Main Street buildings from 1876-1980. This aspect of Deadwood's history, although difficult and uncomfortable to talk about, had a huge impact on the community.
In an effort to best tell this story visitors will be transported through the 104 year time period with a guided tour of the rooms at 610 Main Street, the original site of the Shasta Rooms or the Beige Door brothel. The rooms will be curated with a variety of period appropriate furnishings, household accessories, clothing, and memorabilia.
August through September
11:00 a.m. to 7:00 p.m., daily
Last Tour of the Day
at 7:00 p.m., daily
Brothel Tour Admission
$15 per person
Visitors must be at least 16 years old.
-Top of the hour tours
-Max group size: 12 people
October through April: To Be Announced
610 Main Street, Deadwood, SD 57732