Woody's Wild West Old Time Photos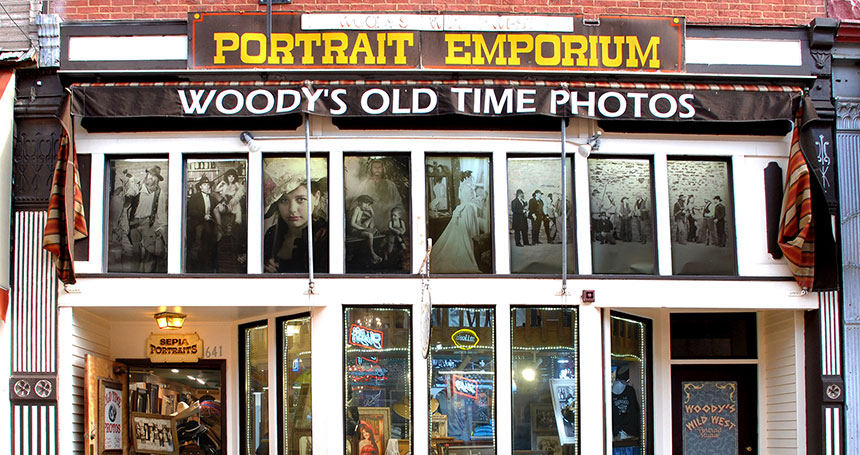 Delightful family fun! Woody's Old time photos where everyone relives the Wild West! Dress in vintage costumes.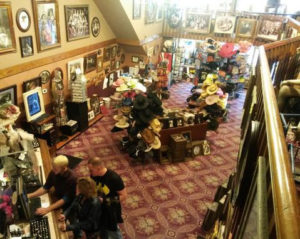 Woody's is the largest Old Time Photo studio in the US. Woody's has been open for over 30 years! In that time we have put together some amazing sets and have a huge prop collection. The owner and manager have a combined 55+ years of experience. They share that knowledge with their staff to train them to be the best at what they do.
SERVICES
Traveling Studio
Planning an office party or a celebration? Bring Woody's brand of Old Time Photos to you. Experienced photographer and staff will set up at YOUR location. Woody's supplies the background, props and costumes. Photos are printed at location and ready to take home. Contact us for more information.
Regular Settings
Choose from over 25 settings and over 1,000 different costume combinations. We have a rustic bar setting, piano, 1925 Ford Model T, bathtub and cabin scene, just to name a few. It takes 20-30 minutes to dress and shoot. Then view all photos in 11×14 size. No appointment necessary. Walk ins welcome. If you have a family reunion or get together, we can shoot groups up to 50+ people. Call for a special group rate – 605-578-3807.
Custom Settings
Sophisticated, intimate and artistic photography sessions. Each session lasts about an hour. Setting takes place in a private room with just you and one of our experienced photographers. Great for anniversaries, birthdays, Valentine's Day, ect. Contact us for more information.
Senior Photos
Unique, one of a kind senior photos. Dress up in our old time attire or wear your own outfits. Tour the black hills for exciting locations or choose one of our backdrops. Call to set up an appointment and for pricing.
641 Main Street
Deadwood, SD 57732