Creekside Convention Center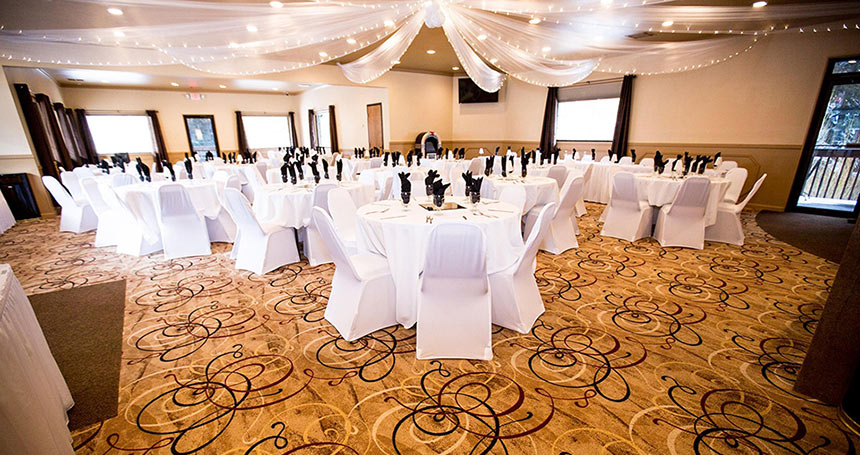 Deadwood Gulch Resort's Creekside Convention Center is located in our Creekside Restaurant building next to the hotel and casino. This unique space features large windows overlooking a beautiful wrap around deck surrounded by the Whitewood Creek. There is room for 120 guests for this beautiful space in Deadwood.
Book this space for your next meeting, conference or convention. The space is perfect for any and all family gatherings such as weddings, reunions, anniversaries or birthdays, Christmas parties or even Memorial Services for a loved one.
Equipment available:
Wireless high speed internet
Conference phone
70" smart TV w/ Apple TV
2 – 50" TVs
Surface Pro Tablet
Wireless Handheld/lapel mic
Flip Charts
Podium
We have menus available to cater any event. We have a full-service hotel and restaurant. Plus, lots of free parking for all our guests. Check out our website for more information.
304 Cliff Street
Deadwood, SD 57732