Souls Of Spirit Expos, LLC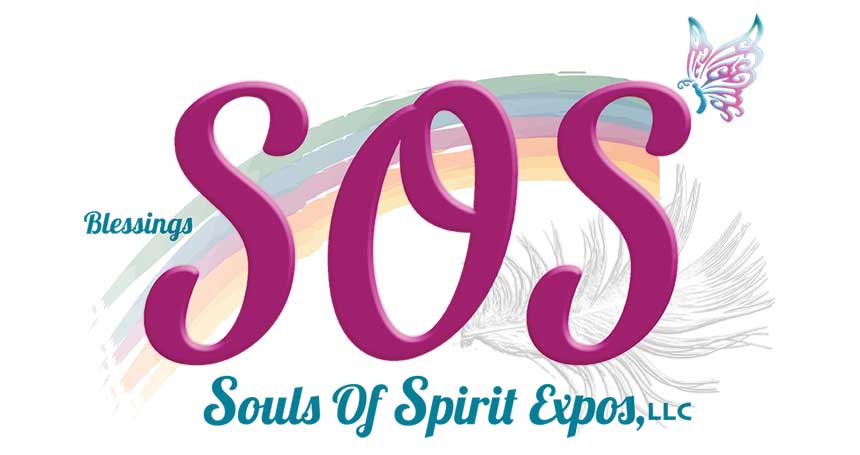 Souls Of Spirit Expos purpose is to create community awareness of spirituality by bringing together vendors sharing their modalities of healing, journeys and awareness with communities to assist in uplifting each other and awakening to the reality that we are souls having a human experience. Souls Of Spirit believes that as a divine soul it is our duty to help others to become more mindful and aware of their energy we put out into the Universe and how our energy and the energy of others affect our daily lives.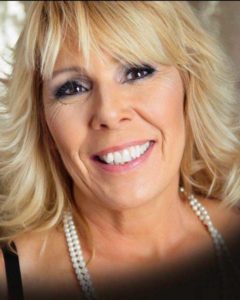 From the owner, Lori Lashman: "In my awakening I have found the world to be a magical place where you can create your own reality if you truly believe. People spend their lifetime searching for what their calling is and I have found mine. I am a soul connector who brings people and communities that are looking for the answers together with healers who help them find that the answers have been within themselves the whole time."
Meet Lori Lashman
My intention for "Souls Of Spirit Expos" is to further expand what spiritual and holistic expos look like. I am transforming them into something that serves the Soul and involving the communities participation.
My job is to create a physical environment to showcase alternative healing and what we can do together in a conscious effort to help heal ourselves and our communities; spiritually, emotionally and physically.
*** READ MORE HERE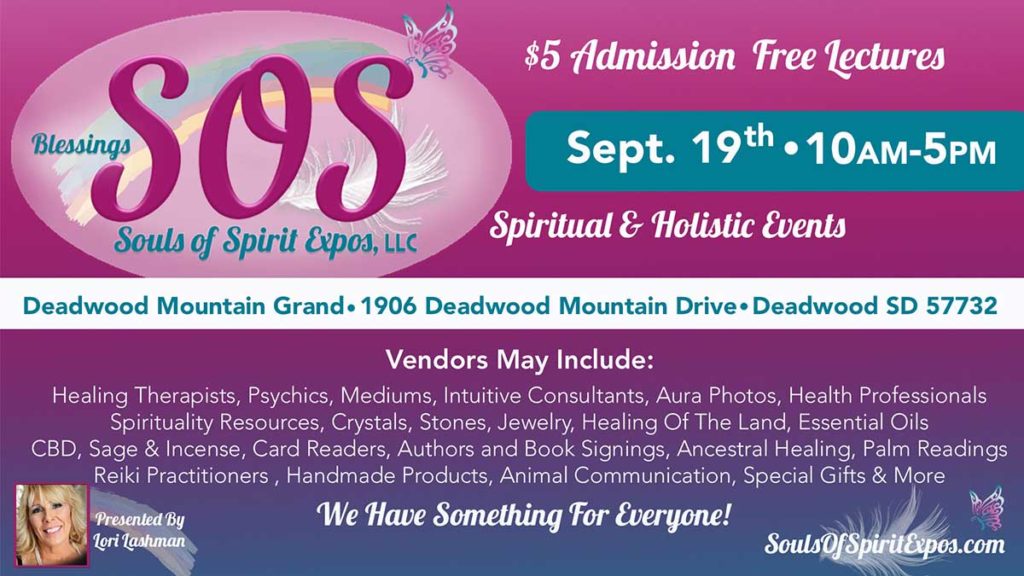 Upcoming Souls Of Spirit Expo Events
Souls Of Spirit has several upcoming expos. CLICK HERE for a complete list.
Souls Of Spirit Expo in Deadwood – September 19th, 2020
Souls Of Spirit Expos will return to Deadwood on September 19th, 2020 in the Deadwood Mountain Grand Event Center. The event will have up to 30 vendors, including: energy healers, essential oils, spirituality resources, health professionals, intuitive consultants, crystals, stones, CBD, sage & incense, card readers, authors & book signings, aura photography, healing jewelry, ancestral healing, palm readers, animal communication, healing of the land, psychics, mediums, reiki practitioners, handmade products and more!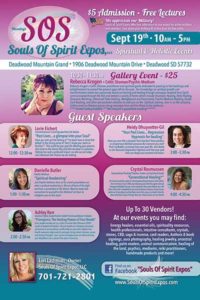 Admission is $5 with free lectures. Souls Of Spirit Expos appreciates our military and offers free admission for active military and veterans. Just show your military ID at the door.
The Deadwood Expo's Gallery Event is Celtic shaman and psychic medium, Rebecca Krogen from 10:30-11:30am. Additional lectures are available from the following guest speakers: Lorie Eichert, Heidy Dhuyvetter-Gil, Danielle Butler, Crystal Rasmussen and Ashley Kerr.
CLICK HERE for a printable version of the 2020 Event Flyer.
1151 65th Street North, Granville, ND 58741