Welcome Center Parking Lot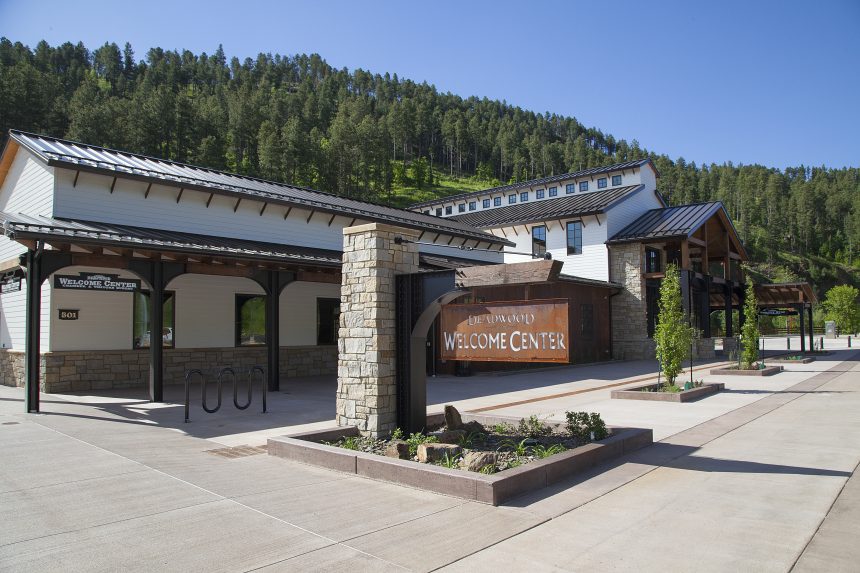 Free public parking is available in the Welcome Center Parking lot!
About the Welcome Center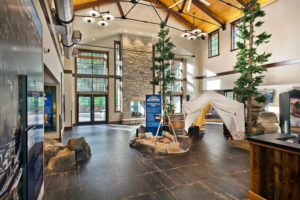 The Welcome Center, opened in 2017, provides visitors with information on local attractions and points of interest along with exhibits that highlight things to do in Deadwood and the northern Black Hills. The staff of the Welcome Center can assist visitors in planning their Deadwood experience. In addition, the Welcome Center is Deadwood's main trolley stop. The large, adjacent free parking area allows visitors to ride the trolley or to stroll along Historic Main Street. The Deadwood Chamber of Commerce offices are also located within the building. The information desk is open daily year-round. Summer hours: 8:00 a.m. to 7:00 p.m. Winter hours: 8:00 a.m. to 5:00 p.m. The restrooms and trolley waiting room are open daily year-round during trolley hours of operation.
Gallery photos by Gilbertson Photography.
Stop at the History & Information Center
Deadwood's second information center (3 Siever Street) is a historic structure, constructed c 1897, which originally housed the Elkhorn and Missouri Valley railway depot.  This historic structure is now used as a history and information center which houses educational exhibits providing visitors an opportunity to view Deadwood's buried past through a series of free interpretive and hands-on exhibits. Open year around seven days a week from 8:00 a.m. to 7:00 p.m. during the peak months and 9:00 a.m. to 5:00 p.m. in the winter. This facility has a paid parking lot.
501 Main Street
Deadwood, SD 57732