Stay Historic (or not) in a Deadwood Hotel or Motel
Have your Old West history and your modern-day amenities too. Deadwood hotels, motels and resorts offer expansive modern suites, deluxe rooms, day-spas, restaurants, casinos and concert venues. If you'd rather go historic, book a room in a refurbished historic Deadwood hotel rich with 19th century charm, history and, perhaps, the ghosts of Deadwood legends.

Deadwood
Deal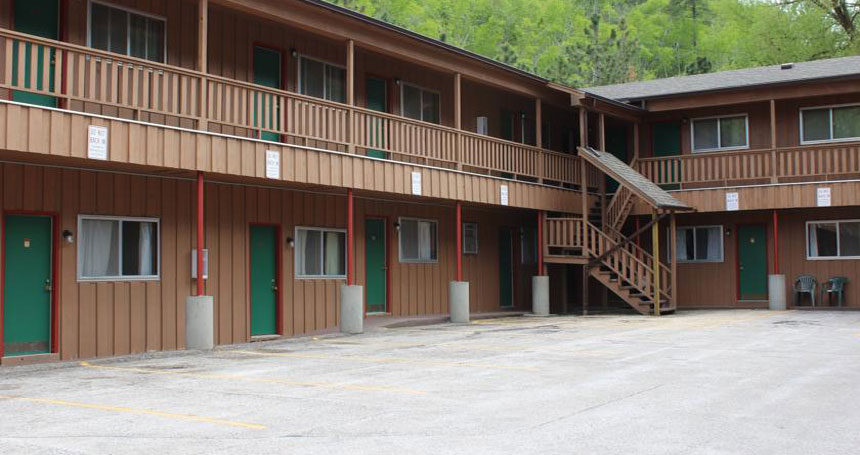 Gold Country Inn is in a quiet, historic neighborhood location surrounded by mountain Pine and Aspen, on Deadwood's upper Main Street.
---

Deadwood
Deal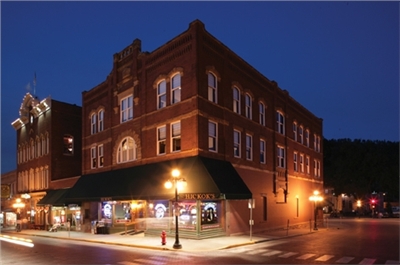 Twenty-two luxurious rooms & suites, freshly renovated, affordable.  Main Street Location!  Casino, full bar, great pizza!
---

Deadwood
Deal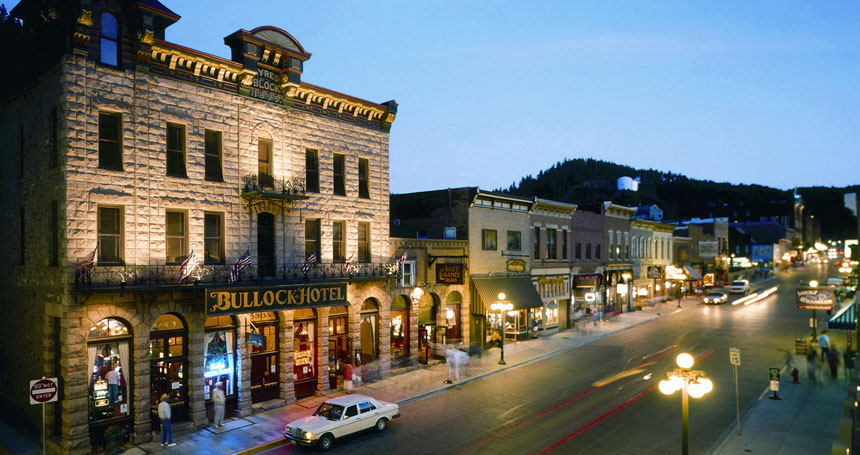 Step back in time and walk through the very same corridors, rooms, and hallways that Deadwood's first Sheriff, Seth Bullock, himself still proudly haunts!
---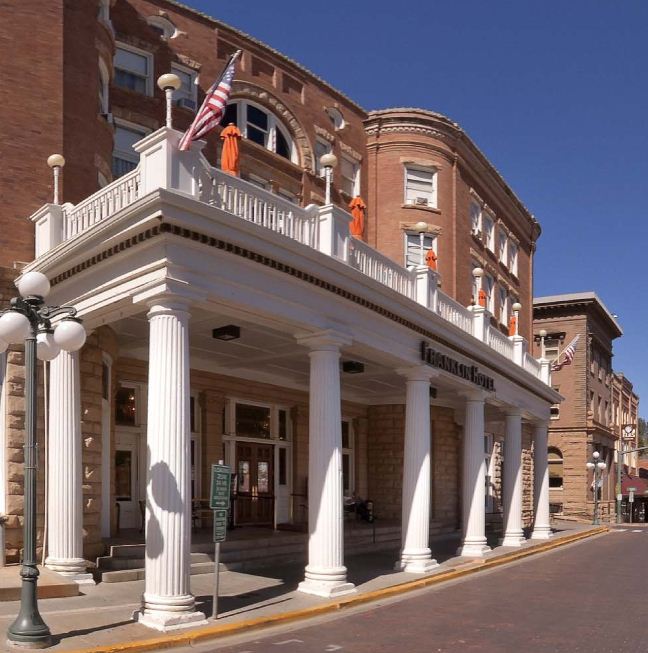 Since 1903, the Historic Franklin Hotel's legendary hospitality has drawn the likes of Teddy Roosevelt, Babe Ruth, and John Wayne.
---

Deadwood
Deal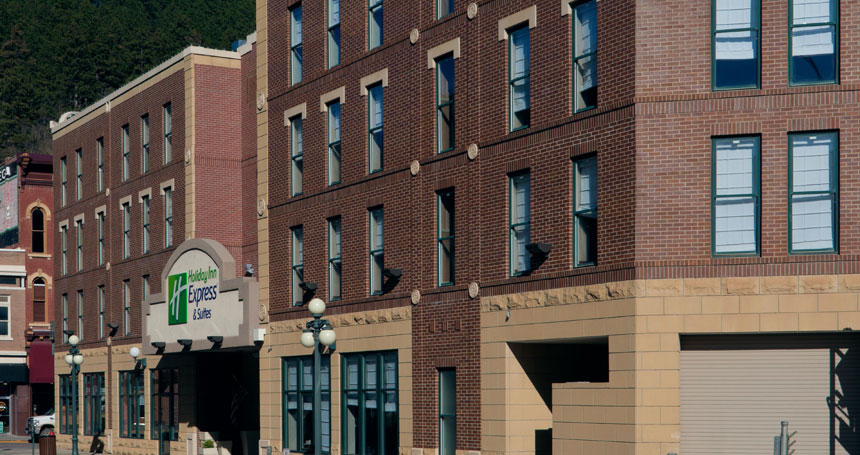 The beautiful Holiday Inn Express and Gold Dust Gaming Complex are located in the heart of the action on Historic Main Street in Deadwood, South Dakota.
---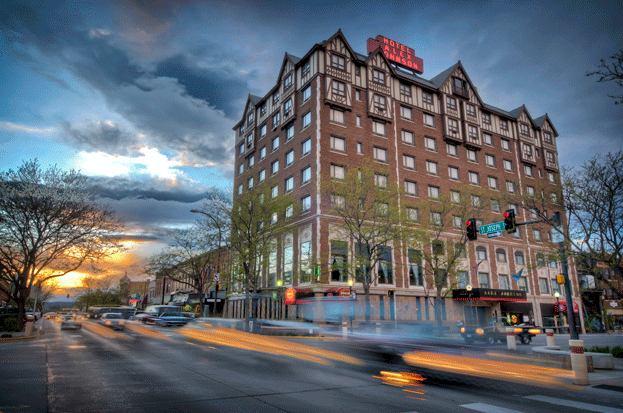 Located in downtown Rapid City, the hotel is the newest member of the coveted Curio Collection by Hilton.
---

Deadwood
Deal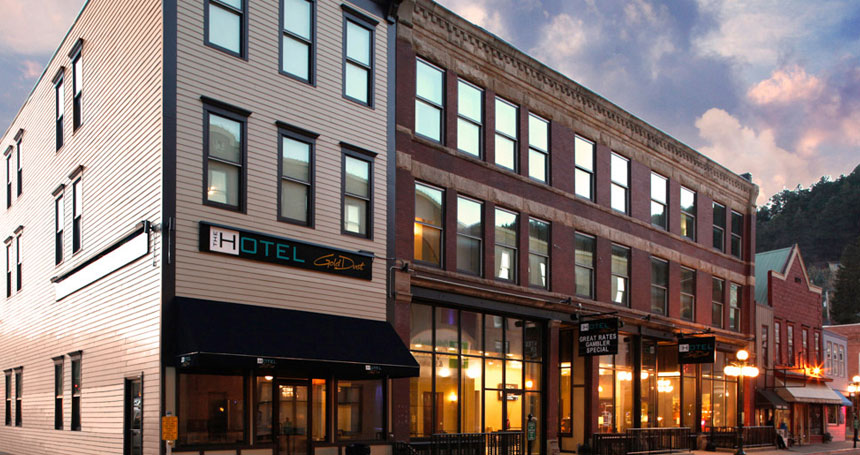 The Hotel by Gold Dust features beautifully remodeled rooms that showcase artwork by renowned pin-up David Uhl.
---

Deadwood
Deal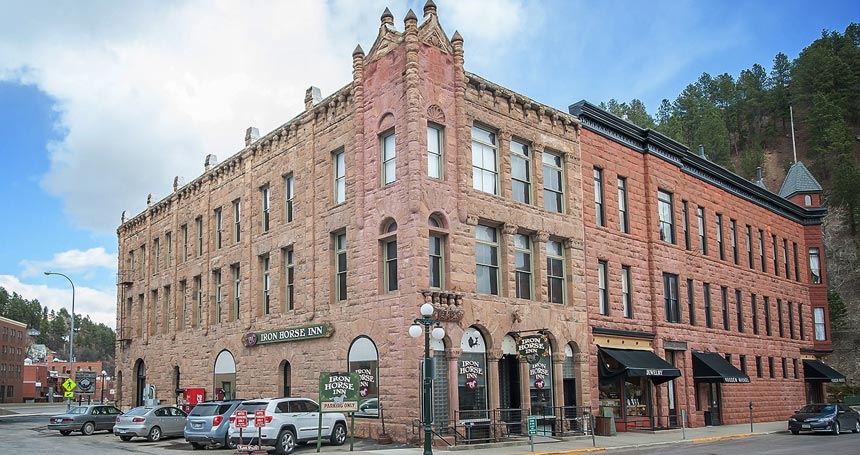 Downtown boutique historic hotel with nineteen renovated rooms.  On-site restaurant, full bar, free parking.  Affordable! Visit Iron Horse Inn & Suites!
---

Deadwood
Deal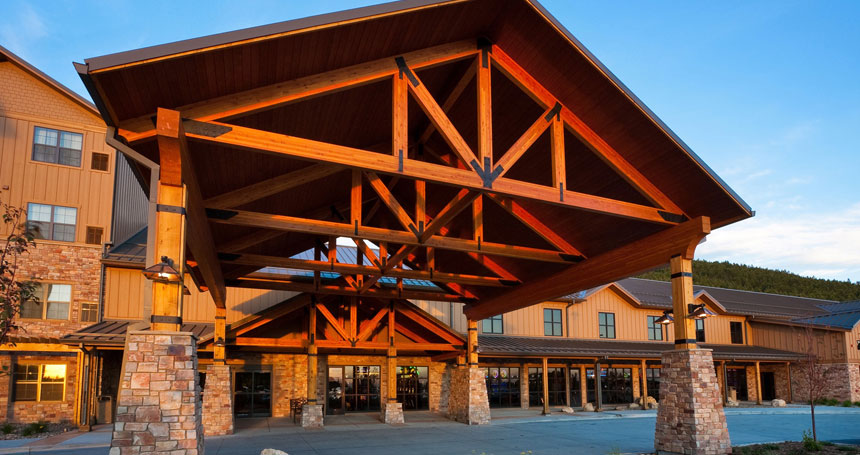 Welcome to The Lodge at Deadwood Gaming Resort! The Lodge at Deadwood Gaming Resort is the locals' choice for dining, gaming and relaxing in the Black Hills.
---
1890's historically renovated eight room boutique hotel decorated with antiques, downtown Deadwood, restaurant, parking, gaming.
---